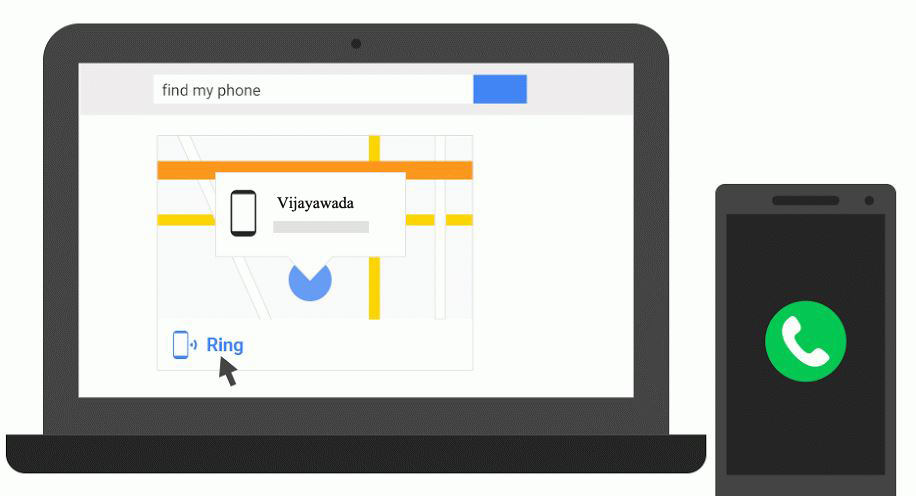 If your phone is missing, just Google "find my phone" and it displays a map where your phone is located. If the device is nearby, you can also opt to ring your cell. This is only to locate your phone and not to lock your phone.
What you need to do.
First go here and register your phone number with a valid Gmail ID "https://www.google.com/android/devicemanager"
Change the settings here - Allowed Android Device Manager (ADM) to locate your device (turned on by default). This can changed in the Google Settings.
Your phone should be connected to internet to locate it
Now search your phone, by search phrase "where is my phone" in Google. Google displays a little map above the search results in which it will try to find your phone.
Once found, you can let it ring by clicking on "Ring" at the bottom left.