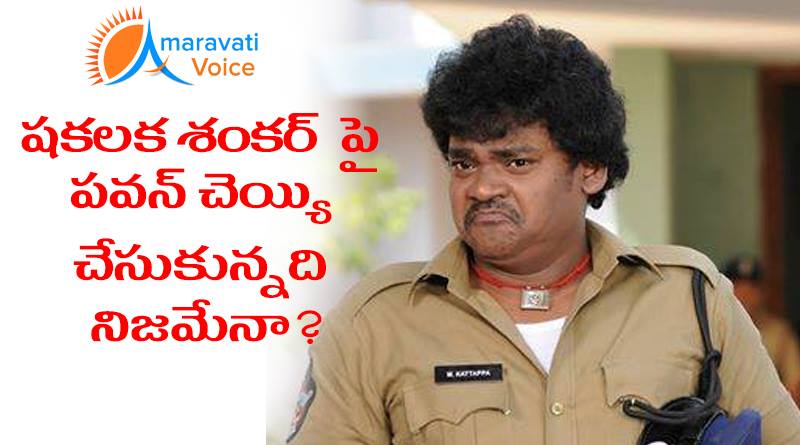 Famous Jabardasth fame comedian Shalaka Shankar has become a hot news from the past few days with an issue that created sensation. Pavan has kicked Shankar on sets of Sardar Gabbar Singh said the sources. The news has gone viral in recent times and even many believed as Pavan previously kicked a reporter at engagement function of Susmitha, Chiru's elder daughter.
Even many filmy critics and reporters close to Pavan circles comments that Pawan is short tempered any shouts in anger which may even lead to a slap or punch if he looses his patience. Even Pavan commented himself in one of his movie that he was short tempered and even may shot in anger. After these filmy issues even Sreeja when eloped with Baradwaj said that she had a life thread from her uncle as he was short tempered which created a work for media those days publishing Pavan as a short tempered and man in anger.
Now, after a long gap a rising star like Sankar's name was rumored as victim of Pavan. But, the comedian in a recent interview denied it and instead praised Pavan as his god. Revealing many interesting things about Pavan Shankar added that Pavan used to call him and asked for a song many times. But a few in industry say that Shankar was feared to reveal truth as Pavan has a good craze and mass following among youth hitch may effect his future as an actor.
{youtube}tj-g4_-7Zi4|500|250|0{/youtube}