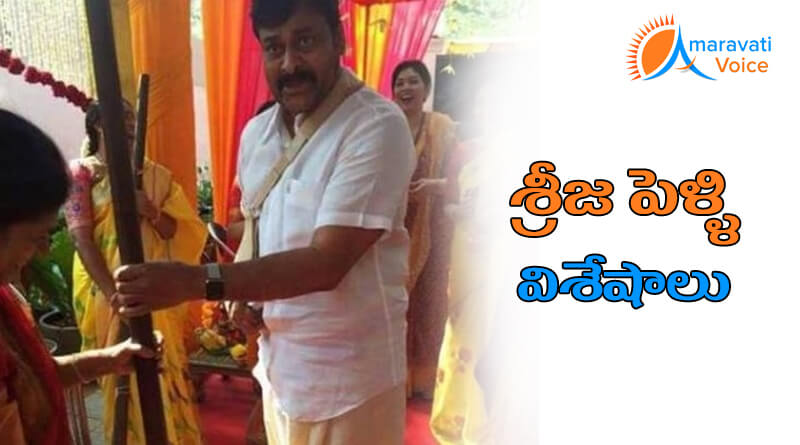 Megastar Chiranjeevi's second daughter Sreeja marriage works are started by Mega family and the works seems to be moving faster by mega family. The invitations have been sent to all the close associates of Mega Family says their relatives. It is known that sreeja eloped from her house with Sirish Bharadwaj , son of a lawyer and then filed cases on her father and uncle Pawan Kalyan stating of life thread from them previously.
How ever their love marriage broke to pieces after a few days when Sreeja turned mother for Baradwaj's kid. The couple later moved to court for divorce as they were nt comfortable with their marriage life which was full of disturbances and ego problems. Later Chiru turned to central minster where Sirish rose as a leader in BJP and even met PM Modi a few days back.
Now mega family however convinced Sreeja to remarry as she was still young and needs a patner to stand by her even in her future to take care of. Sreeja too agreed to her parents and nodded head to marry again. Mega family has taken keen interest while searching bride and fixed the marriage with their family friend. Kalyan,whose father was a famous business man. The marriage is scheduled in last week of March far from the city and state of Telangana says Filmnagar circles.The marriage is supposed held privately only between family members at Banglore says Mega compond. Till dtae there is no official anouncemnt of marriage which made Mega fans feel sad and exited.