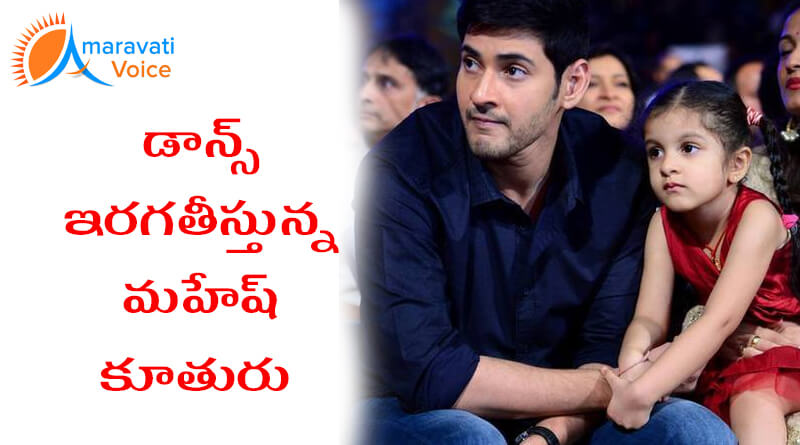 Tollywood prince super star Mahesh Babu is loved by his fans more than any other. Mahesh who looks charming even at age of 40 is still looking young day by day. The star actor won many prestigious awards and stood as top in every aspect. The star has risen from the stage of child actor to a star hero.
The star is not only winning hearts of his fans but also started social service as his responsibility. It is known that Mahesh was brand of Rainbow hospitals and then the star has now started charity and came forward with concept of his latest film Srimanthudu and even adopted his native village Burripalem in district of Tenali, which is in Capital Zone.
The actor leaves his profession before the gate and then enters home said his darling wife many times. Mahesh enjoys with his family during his free time and his cute daughter Sitara is well known and is treated as princess of Ghatamaneni family by fans. Each and every activity of Sitara is loved by fans of Mahesh. Now A dance video of Sitara is going viral as Namrata Shirodkar has shared this video on her instagram page and wrote that Sitara danced to 'clap clap' song during her school's anniversary event.
This video is now making the fans of Mahesh go mad and are hitting shares more and more publishing the cute dance of little princess…Just go through the below video and enjoy the dance of Princess Sithara.
{youtube}ajwaPU1ySCw|500|250|1{/youtube}