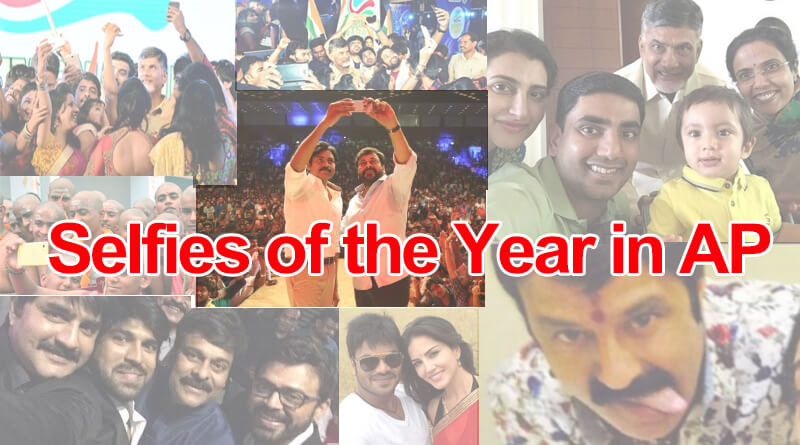 The trend of selfies is going viral day by day. People who enjoy to save memories for a long time started to click their memories everywhere if they feels its important. From a rickshaw puller to PM of India everyone got addicted to trend of selfies.
What are selfies?
Selfies are nothing by self potrat photographs that are self taken with the help of cameras. Most of the people who are using android phones are supported by their phones for selfies. The trend has gone viral until the invention of selfie sticks to adjust distance and heights . Generally most of our celebrities show up their glamorous faces to their fans and followers in social media clicking themselves . Most casual appearance is the benefit of these selfies.
Few of our celebrities got addicted to selfies. The most popular faces of AP are now becoming famous. The most trending viral selfies of this month are of Mega family and Nara family.
Mega brothers had a selfie with their fans at audio release of Pawan's Sardar Gabbar Singh and the other Nara family had a selfie with their cute little prince Devansh a two days back at his first birthday . Previously even Balayya had a selfie with Devansh which went viral . Before them Manchu family had individual selfies with PM Narendra Modi, when they visited him to invite for Manoj's Marriage. How ever here are few popular selfies of telugu celebrities that went viral from a few days on social media.