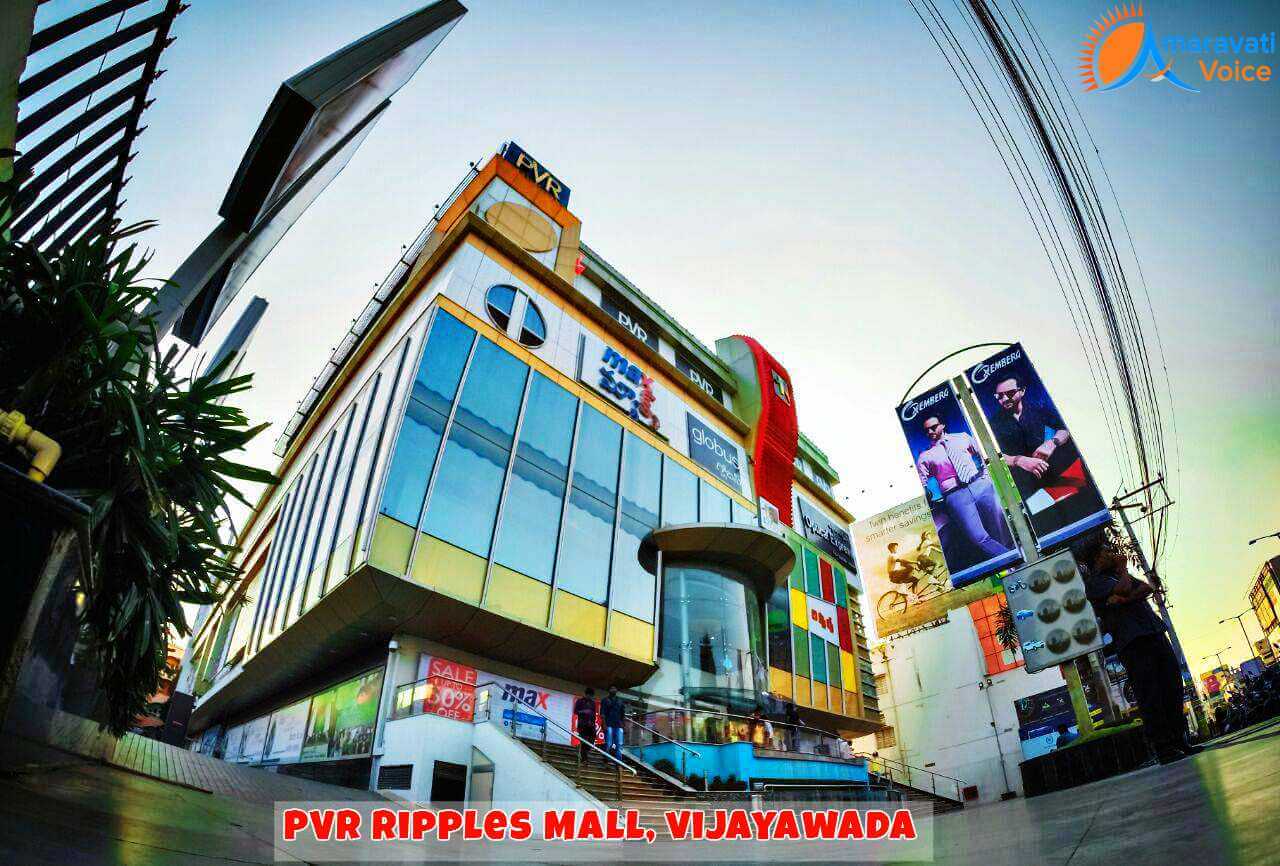 Summary: If you are an ardent movie fan, Vijayawada can quench your interest towards movies with the best multiplexes.
Without any doubt, Vijayawada offers a whole lot of entertainment to touring enthusiasts, but how about movie buffs? Will they be able to quench their thirst of watching movies in great multiplexes like in many other cities in India? Of course, Vijayawada hosts the Ripples Mall, where PVR Cinemas Vijayawada is aesthetically placed with four screens to bring the entertainment aspect to the locals and even for the tourists.
About PVR Cinemas:
PVR is the largest and the most popular movie entertainment company with their movie screens located in different shopping malls around India. As per the 'brand trust report 2013', PVR Cinemas gained the status of the 'most trusted brand' under the category of entertainment. The company was actually incorporated in the year 1995 on the month of April pursuant to a joint venture. With the agreement between the Village Roadshow Limited of Australia and the Priya Exhibitors Private Limited, the company pioneered the first multiplex in the year 1997 at Saket in New Delhi.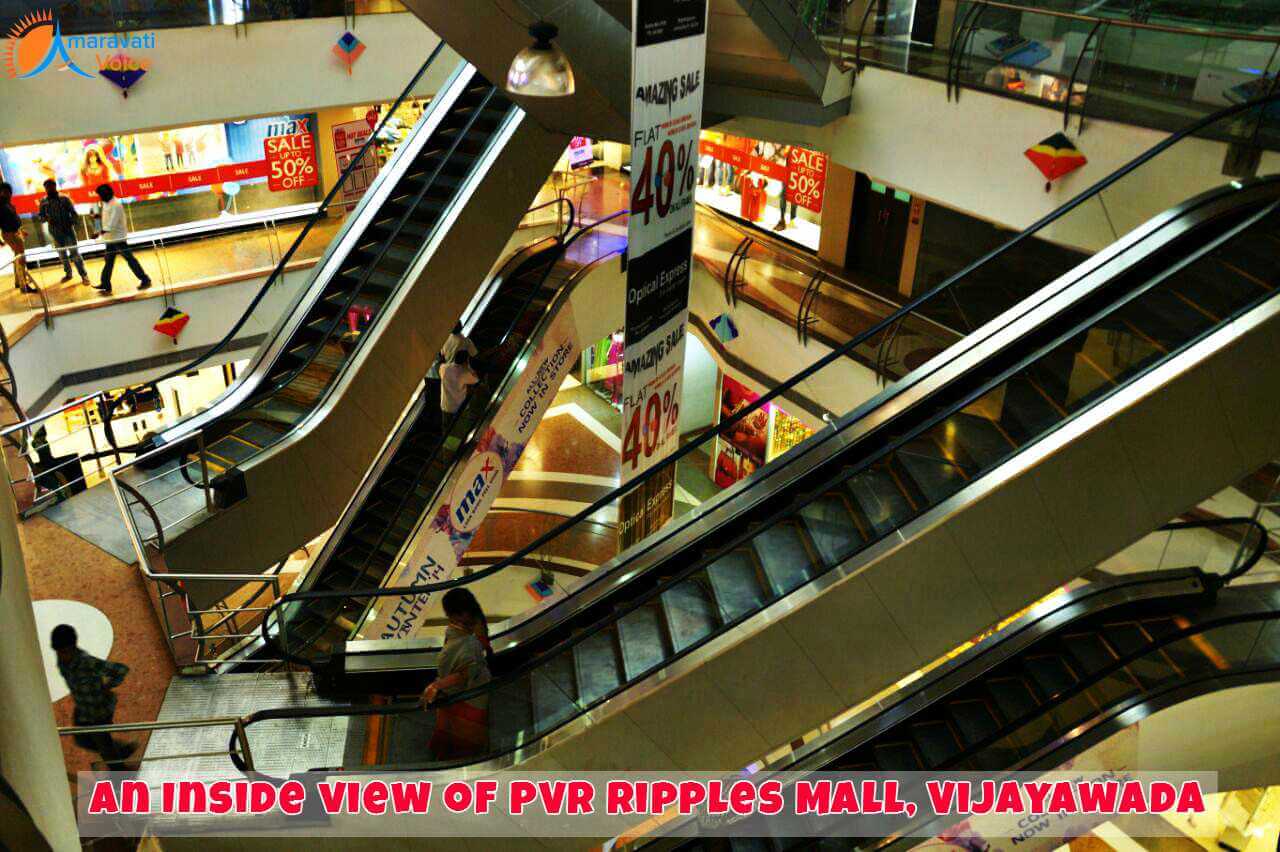 About the mall and PVR Cinemas:
PVR Vijayawada is housed in the Ripples Mall and this is why it is called as PVR Ripples. The mall is stated to be the place where film buffs meet shopaholics. The reason is that not just 4 movie screens of PVR Cinemas, the mall also house a number of shops of great brands. Not just shopping and movie, you can also enjoy your dining out in this mall with the food court offering its best service to the visitors. The mall has ground plus three floors and the third floor is reserved for movie buffs.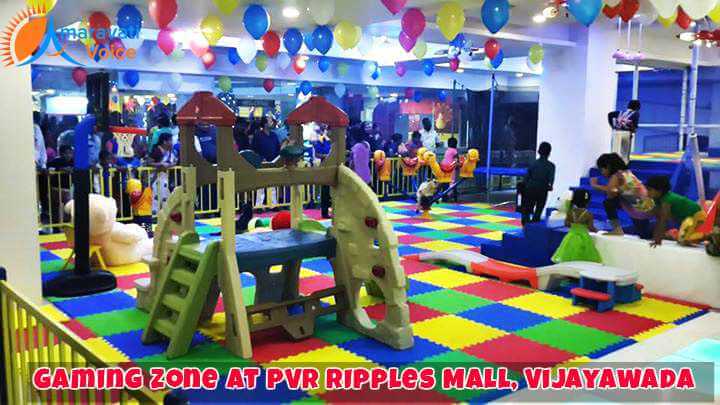 The mall is open between 9am and 11pm, but the first movie show begins at 10am and will be on till 10.40pm, which is the time of the beginning of the final show of the day.
The PVR Cinemas in Vijayawada is located in the 3rd floor of the mall, which is located in MG Road, Labbipet in Vijayawada.
Distance from Vijayawada Bus Station:
It takes just a 3 minute drive by car to reach the PVR, Vijayawada from the Vijayawada Railway Station. The approximate distance is 3 kms or 1.9 miles.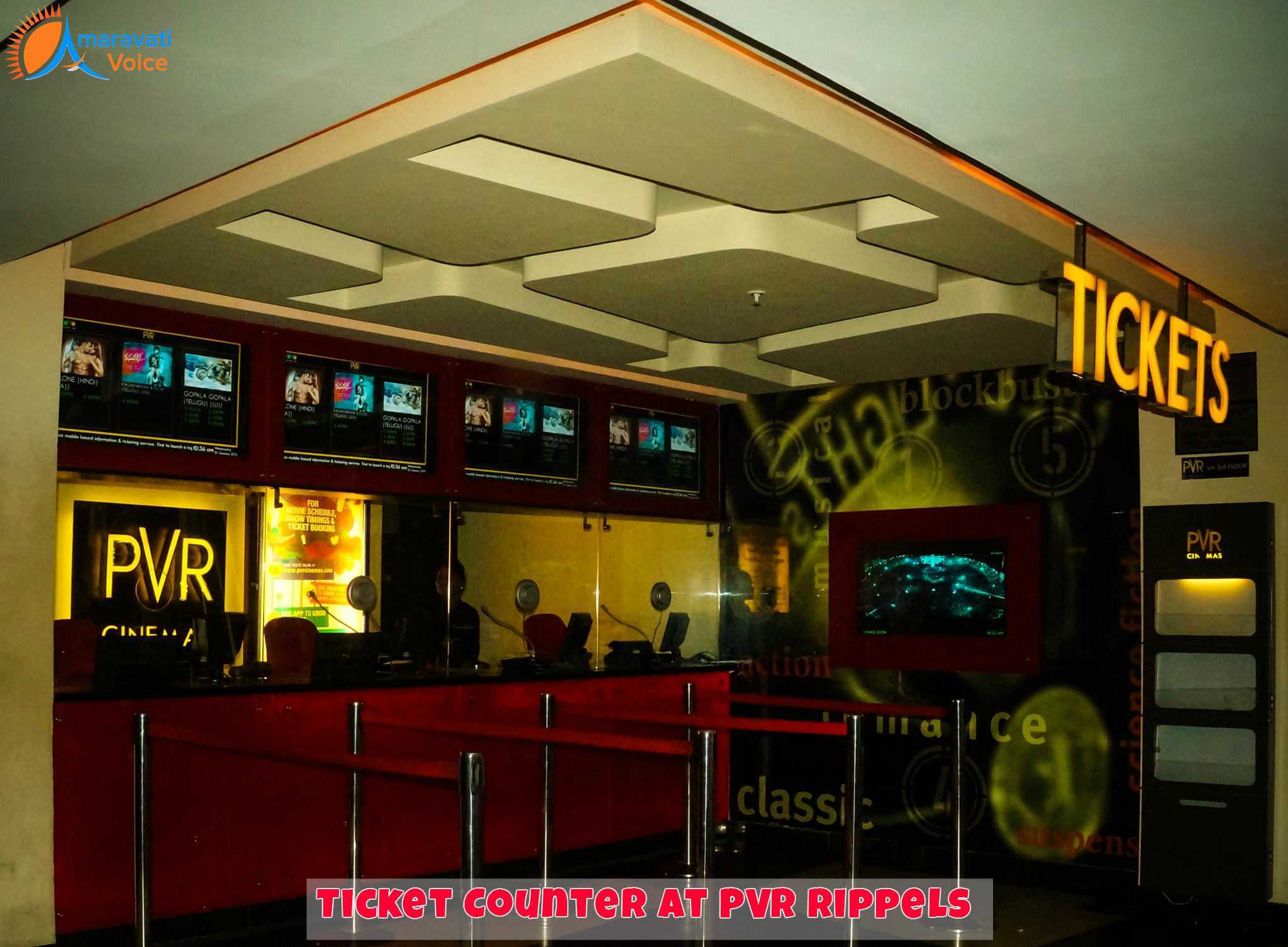 Online booking of tickets:
You can just book tickets for your favourite movies online for today, tomorrow and day-after-tomorrow. This means that two days advance booking is possible. When you are planning for a chill out this Sunday along with your family, you can just book ticket for your favourite movie on Friday itself as it will be hard to get tickets on Sundays. So, book in advance and relish yourself with good quality sound systems and picture perfect movies at PVR Cinemas Vijayawada.