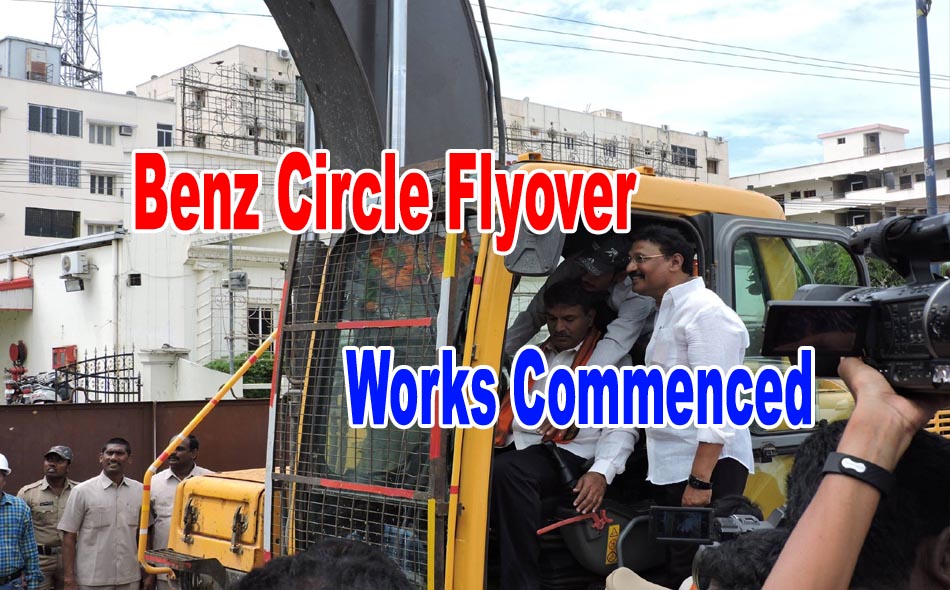 The traffic congestion problem at Benz Circle in Vijayawada is going to come to an end very shortly. Water Resources Minister Devineni Umamaheswarar Rao, MP Kesineni Nani, East MLA Gadda Ramaohan Rao, MLC Buddha Venkanna, State Police Housing Corporation chairman Nagulmira, Mayor Koneru Sridhar started the flyover works. The formal pooja has been done at Anjaneya Swamy Temple

Speaking on the occasion Kesineni Nani said that, Once Benz Circle flyover is over, nobody can stop the development of Vijayawada. The flyover is being constructed at Rs 220 crore, with six lines of roads on either side of the national highway. The flyover comes with 1.47 km. Initially the flyover was only allowed up to 881 meters. Chief Minister Chandrababu held talks with Union Minister Nitin Gadkari to increase it to one kilo meter, said Nani

The company's representatives say the flyover will be completed by November or December 2018. But government is asking to complete by August 15th, next year.

Here are the features of Benz Circle Flyover:
Two flyovers will be constructed on both sides of the National Highway at Benz Circle.
There are three lanes on each flyover.
The bridges start at Screwbridge and join the National Highway at Ramesh Hospital.
An underpass is constructed here without interruption of vehicles coming from service roads at the crossroads at the Screwbridge.
This reduces traffic congestion in four major squares.
Between these two flyovers, the highway is enhanced with plants, with high importance to greenery.