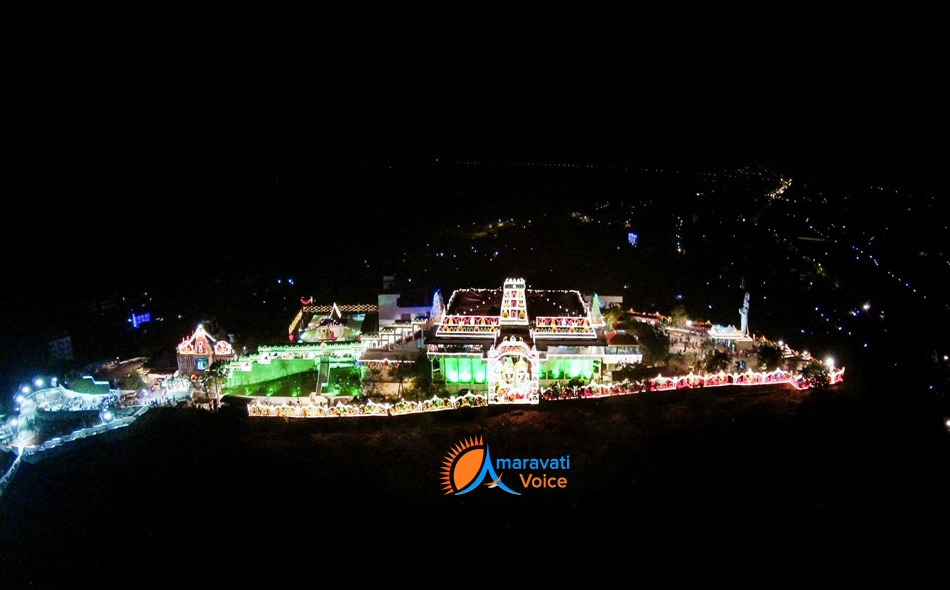 All the Siva temples in Vijayawada have been decked up for 'Maha Sivaratri' to be celebrated on Monday. Arrangements are being made on a grand scale at all the temples of lord Shiva for the 'Maha Sivaratri'.
Below are the famous Shiva temples in Vijayawada
Sri Parvathi Ramalingeswarla Swamyvarla temple , Yanamalakuduru
Sri Durga Malleswari Swamyvarla Devastanam, Indrakiladri
Patabasti Bhramaramba Malleswara Swamy Temple
Moghalrajpuram Sivagiri Temple
Kaasi Visweswara Annapurna Temple, Challapalli Bunglow
Sri Ramalingeswara Swamy temple, Mutyalampadu
Story of Yanamalakuduru
It is said that 1,000 'munis' performed 'tapassu' on the hill which was called as 'munigiri', and Parasuramudu gave protection for the 'munis' during the 'tapassu'. Later, Sri Prasuramudu installed the idol of Sri Ramalingeswara Swamy on the hill some 200 years ago.
According to history, Many 'munis' used to have darshan of munigiri as 1,000 'munis' performed 'tapassu'. That sacred place was named as 'Veyi Munulakuduru', later the locals called the place 'Yanamalakuduru'. Temple Executive Officer Dulipalla Subramanyam said the temple accommodates Sri Maha Ganapathi, Sri Subramanyeswara Swamy and Shiva Parivaram shrines on Munigiri.