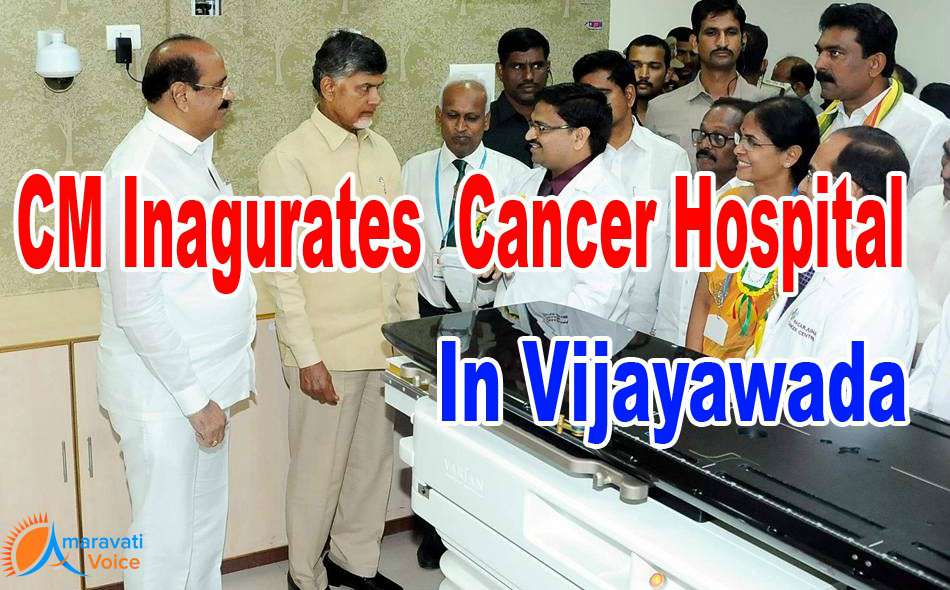 Chief Minister N Chandrababu Naidu on Saturday inaugurated Nagarjuna Cancer Centre at Kanuru on the outskirts of Vijayawada to mark the World Cancer Day. Speaking on the occasion, the Chief Minister said cancer can be cured with the advanced equipment and medicines if it is detected at an early stage. He recalled that there was only one cancer hospital in South India located at Adayar in Chennai. Now there are many cancer hospitals have emerged in all State capitals and cities in South India.
The Chief Minister said specialist doctors hailing from Andhra Pradesh were performing meritoriously in many developed countries with their efficiency and skills and coming back to India to setup corporate hospitals, which is a good sign, he added. Naidu congratulated Nagarjuna Hospital Chairman Dr K. Jagan Mohan Rao and his wife Dr Sri Lakshmi after inauguration of the cancer centre at Kanuru.
He said true beam, the most advanced radiotherapy system installed at the Nagarjuna hospital will be very useful to the patients. He further said the State-of-the-art true beam machine would take 2-3 three minutes for radiotherapy which used to take about 45 minutes earlier. He said there will be no side effects with modern technology like true beam, he added. The Chief Minister recalled that his mother-in-law Basavatarakam was a cancer patient and died due to the disease. He pointed out that the NTR Trust has been running the Basavatarakam Cancer Hospital in Hyderabad for many years.