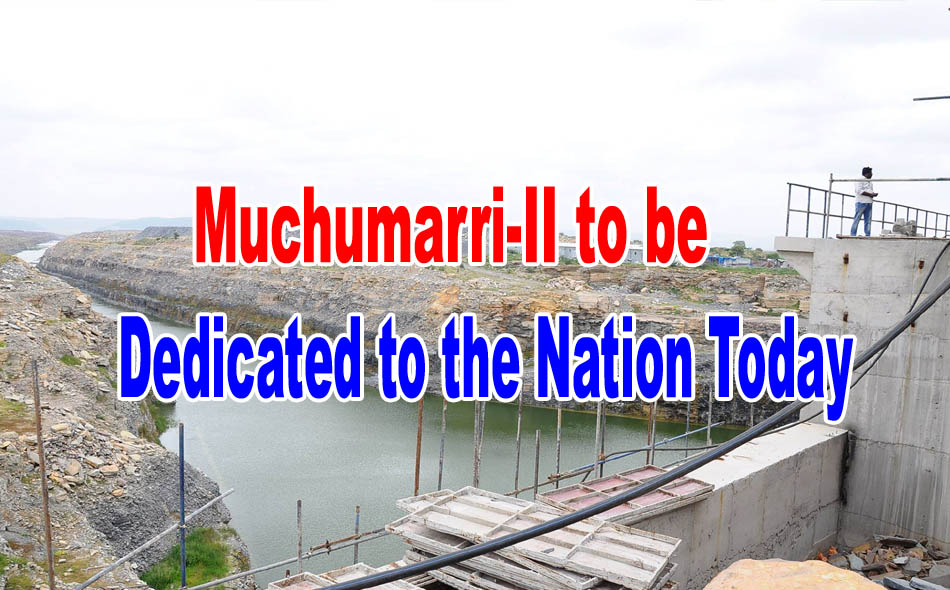 Chief Minister Nara Chandrababu Naidu will dedicate the new Lift Irrigation Scheme (LIS) – Muchumarri-II to the nation om Friday. It is part of the Handri Neeva Sujala Sravanthi (HNSS) Phase-1, package II. The HNSS project will provide irrigation facilities to 6.025 lakh acres of land in drought prone RayalaSeema districts and give water to 33 lakh people by utilising 40 TMC of flood water by lifting it from the foreshore of Srisailam reservoir.
The phase I of HNSS project was originally contemplated to lift Water from the intake of pumping station 1 located near Malyala village in Kurnool district having facility to draw water from 251 meters duly excavating an approach channel With a lowered bed level of 240 meters, suitably locating in take near Siddeswaram in the foreshore of the reservoir near Muchumarri Village.
Megha Engineering and Infrastructures Limited (MEIL) has set a record of sorts in completion of lift irrigation projects in Andhra Pradesh. The Hyderabad-based firm has successfully executed Pattiseema LIS as well as Purushothapatnam and has now completed another LIS near Muchumarri in Kurnool district as part of the HNSS project.
The pumping station has been proposed near Muchumarri village to lift the water from level 243.66m to 271.5 meters and carry the water through a link canal by gravity from pump station - 0 to pump station -1, that is from Muchumarri to Malyala village. MEIL has taken up this Work, which includes construction of pump house, construction of delivery cistern, providing pressure mains and pumping system (hydro-mechanical Works), providing pumps, motors and other electrical installations and setting up 13 pumps and motors of 3.7 MW capacity each.