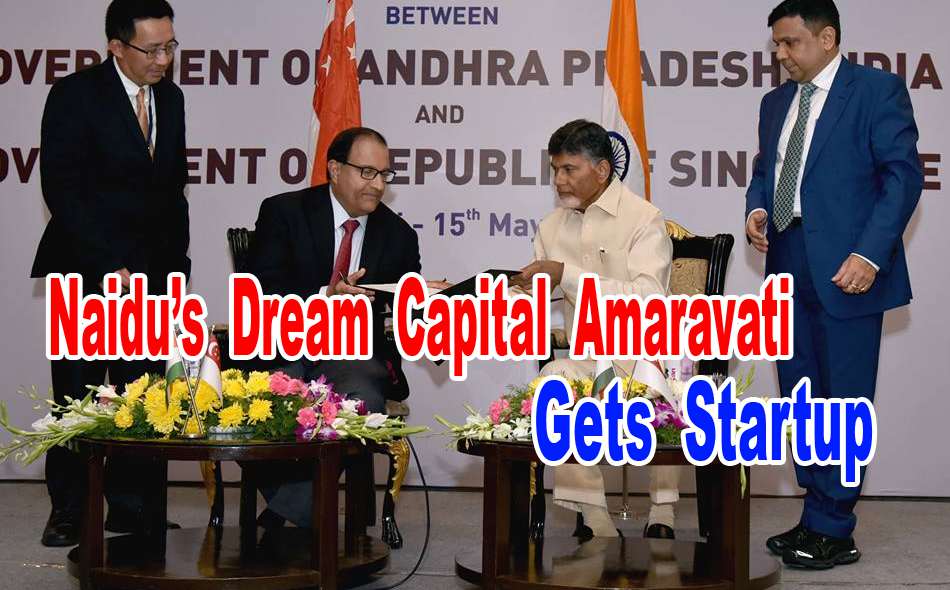 An area of 6.84 sq km in capital city Amaravati was handed over to the Singapore Consortium on Monday for the development of a startup area. The APCRDA submitted a Letter of Award to the consortium in the presence of Chief Minister N Chandrababu Naidu and Singapore Minister of Trade and Industry SIswaran in Vijayawada.
The consortium, consisting of Ascendas-Singbridge Pvt Ltd and Sembcorp Development Ltd, along with Amaravati Development Corporation as Amaravati Development Partners (ADP) will execute project works in the allotted area in three phases over a period of 15 years.
Iswaran also signed an MoU on behalf of the Singapore government for strengthening ties with AP for mutual cooperation in areas including economic development, nurturing of the proposed start up area, enhancing capacities of the GoAP Department and agencies and promoting bilateral trade and investment.