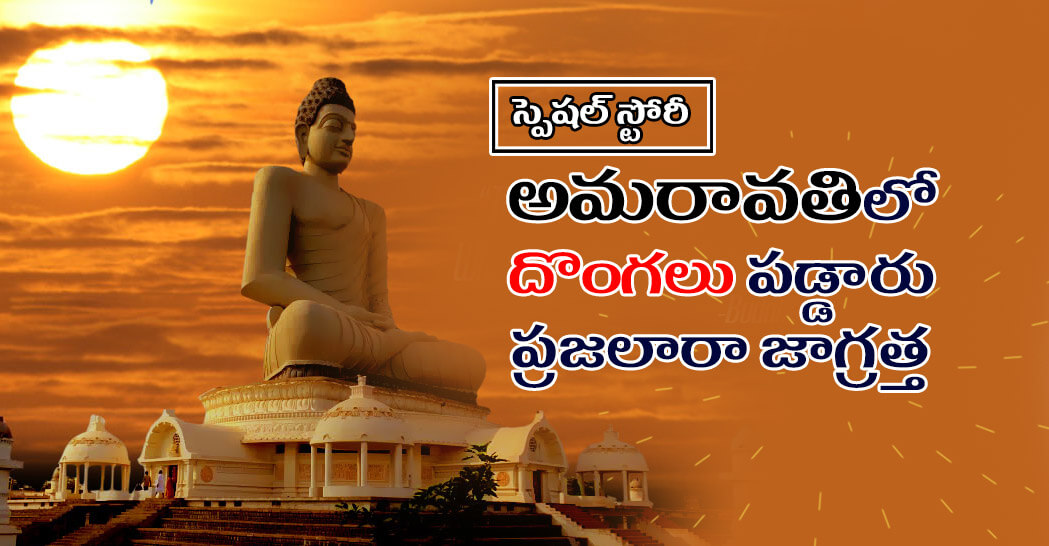 Capital Amaravati which always used to stand in news with its development is now about to in news for the first time with a black point on it. As we all know that Amaravati turned to be one of the richest place in state with name of being capital city turned to be dangerous at nights.
Amaravati region and its surrounding villages are now turning a good place and business for chain snatchers and thieves to earn by robbing. In a single day many chain snatching cases were noted in Mangalagiri area and robbing houses at nights even took up speed.
As robbing houses in summer nights is quite common thing in Vijayawada and its surrounding areas now the culture spread to Amaravati area as it is rumored that farmers and landlords in Amaravati area turned millionaires after announcement of capital by selling their lands for gold and jewels in huge amount.
It became a chance for well trained and professional thieves to earn lakhs in a night robbing them as the police checks and patrolling are almost zero in villages near by Mangalagiri and Amaravati. There is nothing to do with either police or thieves but only thing is to be safe and assist women not to move alone wearing jewels while moving on roads comments citizens.