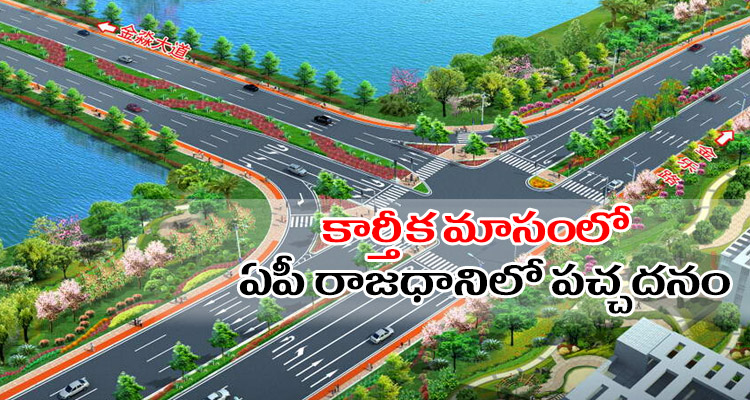 Government of Andhra Pradesh seems to be moving forward to bring changes in capital region. The CBN government which had a bad habit of making state green and extending road is now about to apply the same in capital region. The government has now insisted forest department to take necessary steps and make a perfect plan to make the capital region fill with greenery to avoid the impact of pollution.
The government has allotted a target of planting 1crore plants in capital region says sources. As a part of this government has started growing of 56 lakh plants in 19 nurseries in 29villages which comes under capital region says sources. As soon as the farmers get allotment of their plots in capital region government starts up their work of panting on the sides of internal highways as mentioned in master plan of capital city.
Even though the plan of government is highly useful to make the city beautiful and free from pollution government officials already failed in applying their plan says nursery owners who are growing up for government. As per them the trees must be panted in less than 3months before the height of plants exceed 3metres. But most of the plants ordered by government has now exceeded the height of more than 4 meter complains the nurseries which are now about to show anger out. SO, will government make its greenery project a successful one now remained question.