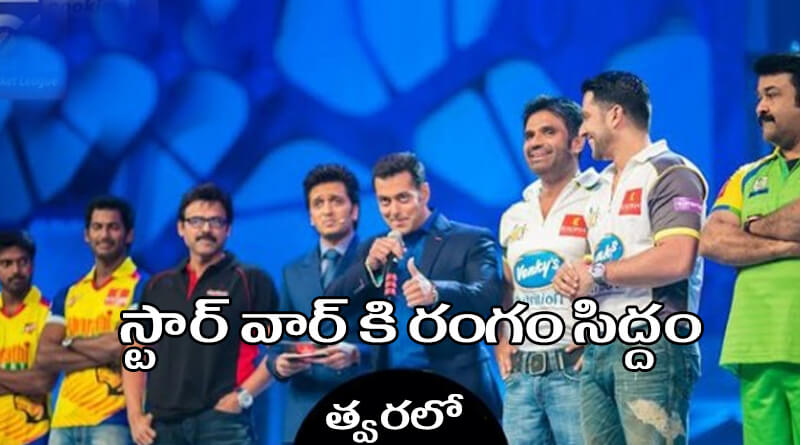 As summer comes in April, it is cricket season. In this summer in order to perfectly entertain the cinema fans, is by conducting star cricket. By looking all the cinema stars at a time in the ground brings lot of happiness. All the movie stars are going to play cricket from April 17th onwards in Chennai.
The money which is collected on the match will be spend for building a south Indian movie stars association building. Cricket is played in the Chennai Chepak stadium. In this cricket Superstar Rajinikanth, Viswa Natudu Kamal Hassan, Bollywood Big B Amitabachan, Tollywood Megastar Chiranjeevi, Nagarjuna, Malayala Superstar Mummati, Mohan Lal and other important cinema stars are participating in the cricket.
In this cricket there are totally eight teams. In each team there are totally six players with total players becoming 48. For these teams actor Surya, Vishal, Arya, Dhanush, Geeva, Vishnu are the captains. For these teams the names of places are kept like Chennai, Madhurai, Thiruchi. Superstar Rajini Kanth will start the matches by bowling a ball.
Kamal Hassan is going to play in the team. For each team one big actor will be the brand ambassador. Also Nayanathara, Trisha, Anushka, Kajal Agarwal, Samantha are going to entertain the audience. The team which is going to win in the first match will go to quarter final, next to semifinals, next to finals. The match will be played from 10:00 am to 9:00 pm. The cinema stars are requested to play as directed by the organizing committee.