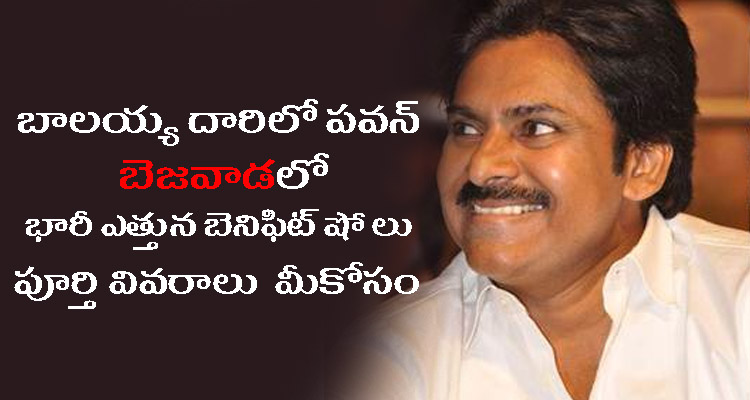 It is known that power star pawan kalyan is about to hit screensworld wide this 8th with his upcoming movie SARDAR GABBAR SINGH. It is well know talk that the movie talk in Bezawada decides its future and its collections. Eeven though many stars had benifit shows till date no stars other than Nandamuri family hero's had midnight shows from the past 7-9 years. Only Nandamuri Balakrishna and Jr. Ntr used to hit screens in more than 10-15 places in Vijayawada. From the past 4 years they have been hitting mid night screens around 20 places where the tickets price which be high and available from 300/- to 3000/-
Now, for the first time after a long gap Power Star has broke the record and stood beside Nandamuri Balakrishna as he was releasing his movie in a huge manner this 8th at Vijayawada. The producers of Pawan planned to hit screens at mid night covering more than 50 screens says sources. But however at end this reduces to less than 20 as police will not permit such a huge midnight benift shows due to security reasons as Vijayawada now has turned as capital of a newly formed state.
So anyhow what ever may be the count it is sure that Pawan will be beside Nandamuri Hero's this time for releasing his movie. It is known that Pawan worked along with Nandamuri Balakrishna while campaigning for BJP and TDP.