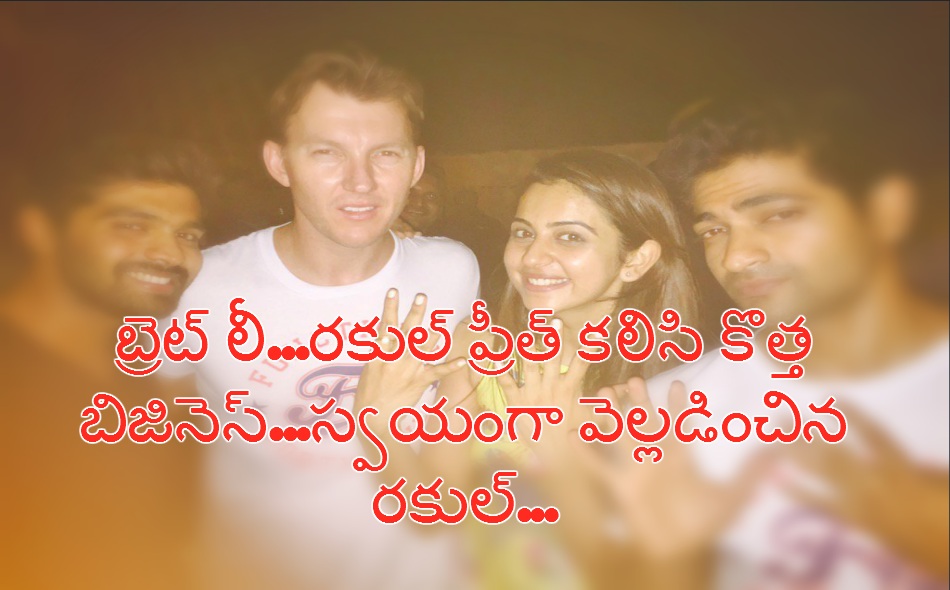 Rakul Preet Singh has started Australian based F45 Training Fitness Gym recently in Hyderabad. This gym is a hot spot for many Celebrities and they are taking training at this Gym which is known for its innovative fitness regimen.
Former Australian Pacer Brett Lee is also a member of F45 Training Fitness Gym. This Fast Bowler who has been in India for the ongoing ICC T20 World Cup. Rakul Preet Singh has invited Brett Lee to her Gym. Not only that, both of the celebrities with few more friends have celebrated the night partying. Rakul has tweeted the same in her twitter
Rakul Preet Singh is so excited with Brett Lee's participation. She proudly declares the Aussie Pacer has joined F45 family and her team made him sing several Hindi songs during the visit.