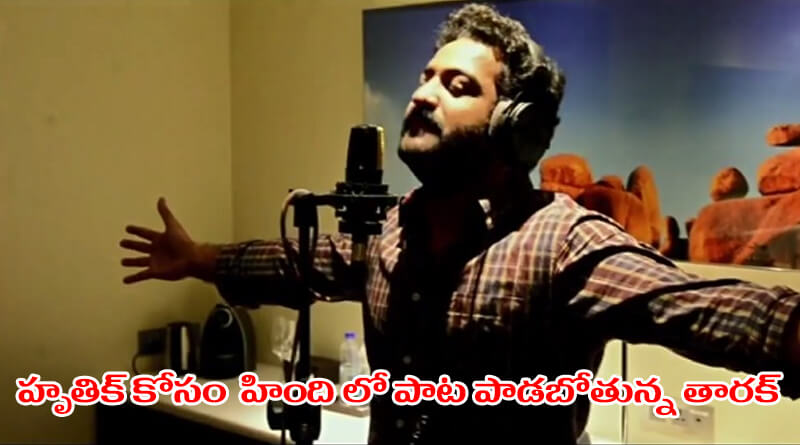 Jr.NTR, who is well known in telugu industry for his all-round skills in acting, dancing, comedy timing, action scenes, dialogue delivery is now even turning famous as singer. The singer opened up his voice first time for his movie Yamadong and then gave up his voice for his songs from Kantri to Nannaku prematho.
Being impressed with voice of Tarak, kannada super star Punith requested tarak to sing a song for him. With a closer relation between them Tarak gave up his voice and sang for Punith , which later turned to be a sensation and even heard everywhere.
Now,TARAK HAS BEEN REQUESTED TO LEND HIS VOICE for famous hindi star who is well known for his Dance. The star is none other than Hrithik, who broke the hearts of millions with his dance and acting. It is known that Hrithik was one who is close to tarak. Hrithik even praised tarak for his dances through twitter and even clearly mentioned of Trak's acting skills in Nannaku prematho. So now the star requested Tarak to sing a song for him in an album which is being made by Sekhar-Vishal and even tarak nodded his head for the Hrithik says sources. So we can even hear Tarak in hindi soon for hrithi.