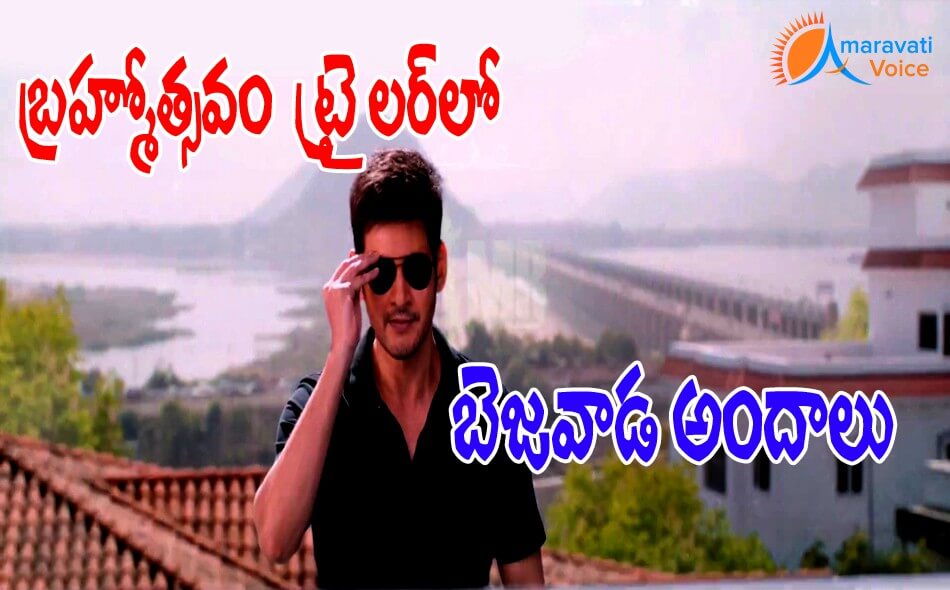 The wait is over for Prince Mahesh fans and the audio release of Brahmotsavam has done Yesterday. Mahesh Babu is pairing up with Samantha, Kajal Aggarwal and Pranitha Subhash. Many other senior crew are also the part of the film. Now if you are Mahesh Fan you will be happy with the audio. But if you are a Mahesh Fan from BEZAWADA, it is time to raise your collar. The Theatrical Trailer of Brahmotsavam, has shown a few locations of Vijayawada.
Below are the locations of Bezawada which you can spot in your trailer.
The first one, hope you can see the famous Kanakdurgamm Temple and Indrakeeladri. This is shot at the time of Dasara Fest. You can see this at 0.02 secs of the trailer video.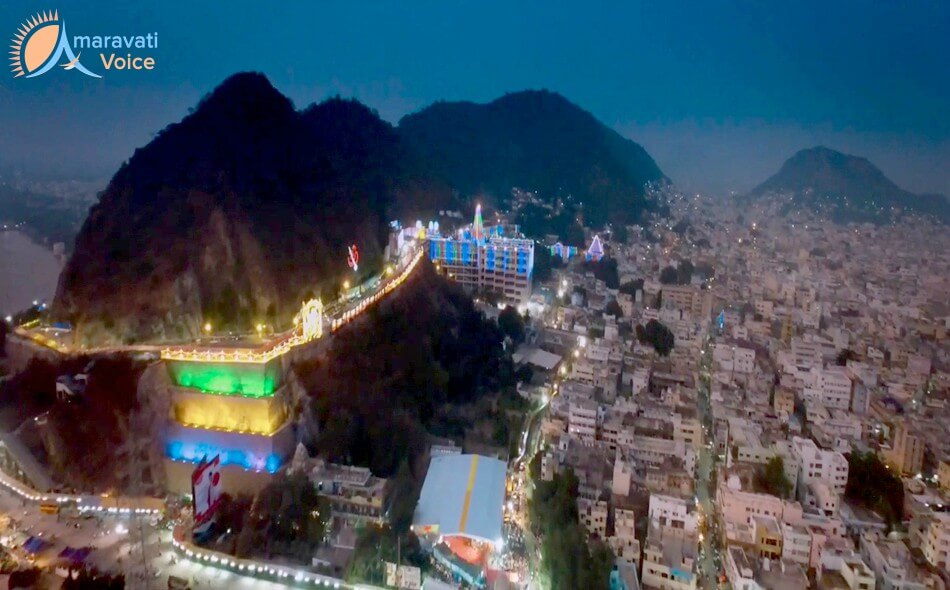 Now here comes your super star, but hope you can observe the ICON of Vijayawada and Guntur at the background, The famous Praksam Barrage. You can see this at 0.17 secs of the trailer video.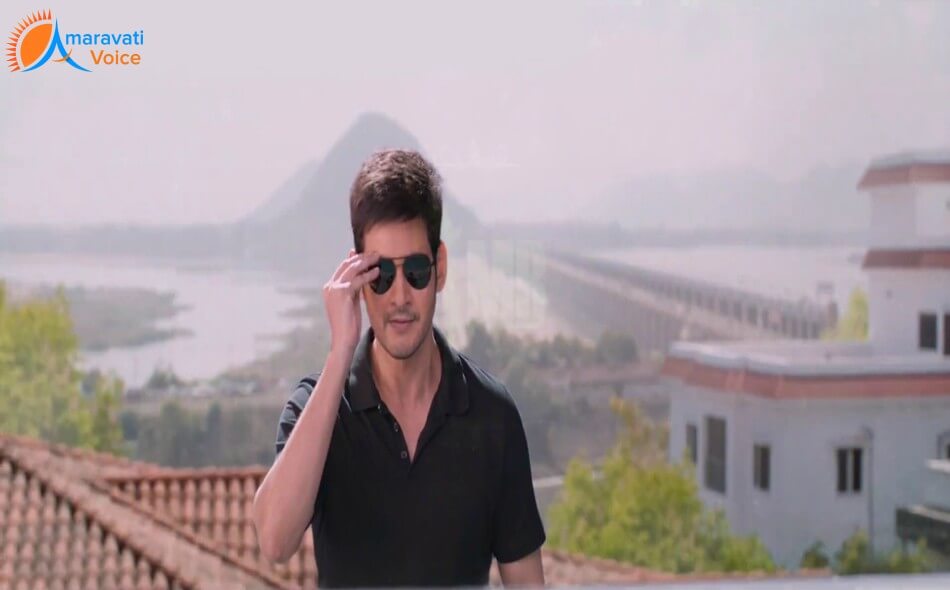 This is really awesome when you see the below picture of Mahesh and Kajal, with the backdrop of our Bezawada's famous "SWARANGAM". You can also see "Municipal Corporation of Vijayawada" in the picture You can see this at 0.33 secs of the trailer video.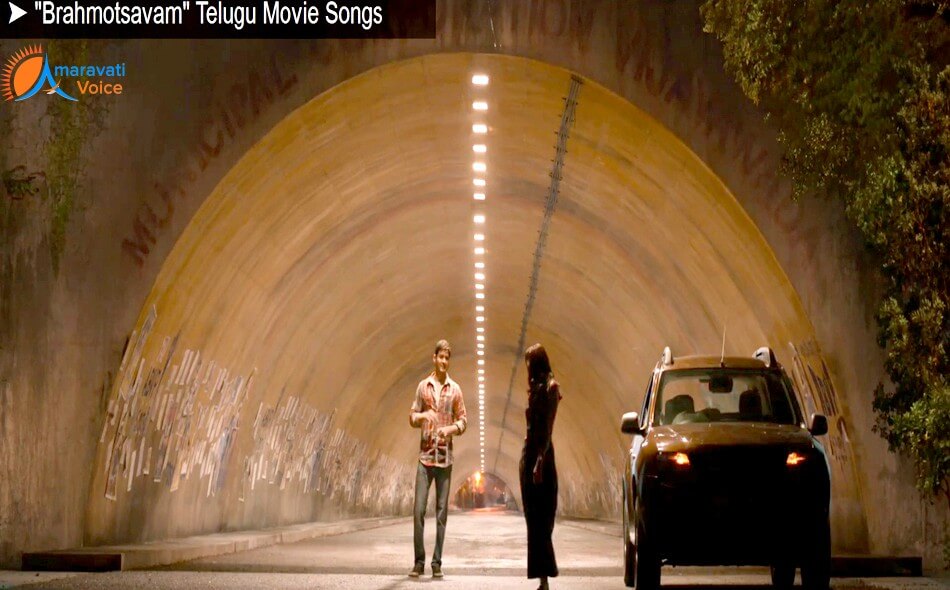 Here comes AP16 registration car. Hope you know that the registration of vehicles in Bezawada starts with AP 16. Here Mahesh is using AP 16 AQ 5005 car. You can see this at 0.31 secs of the trailer video.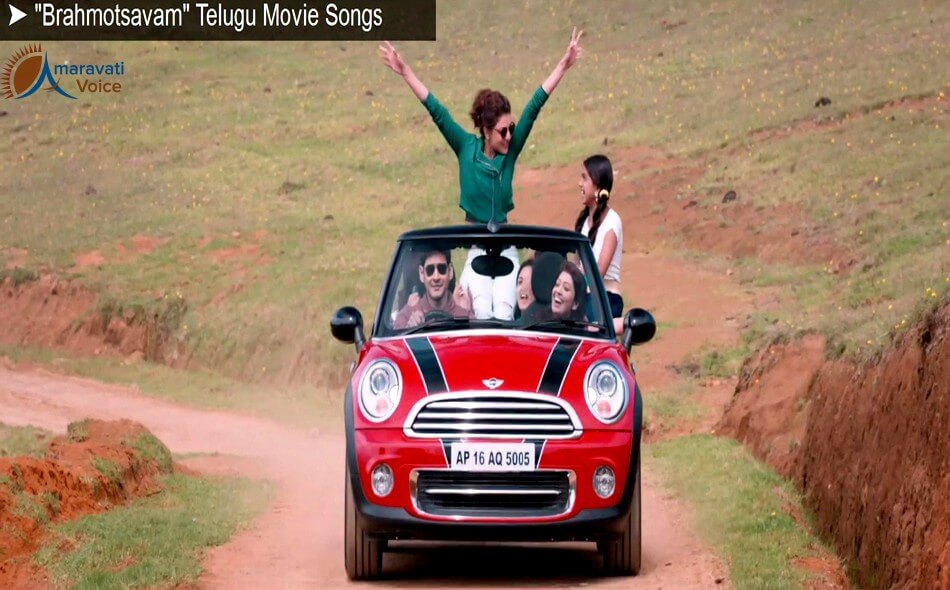 With these many shots of Bezawada in a small trailer. Lets hope that, there will be many references and locations of Bezawada in the film
{youtube}cWRYYZjCMgY|500|250|1{/youtube}