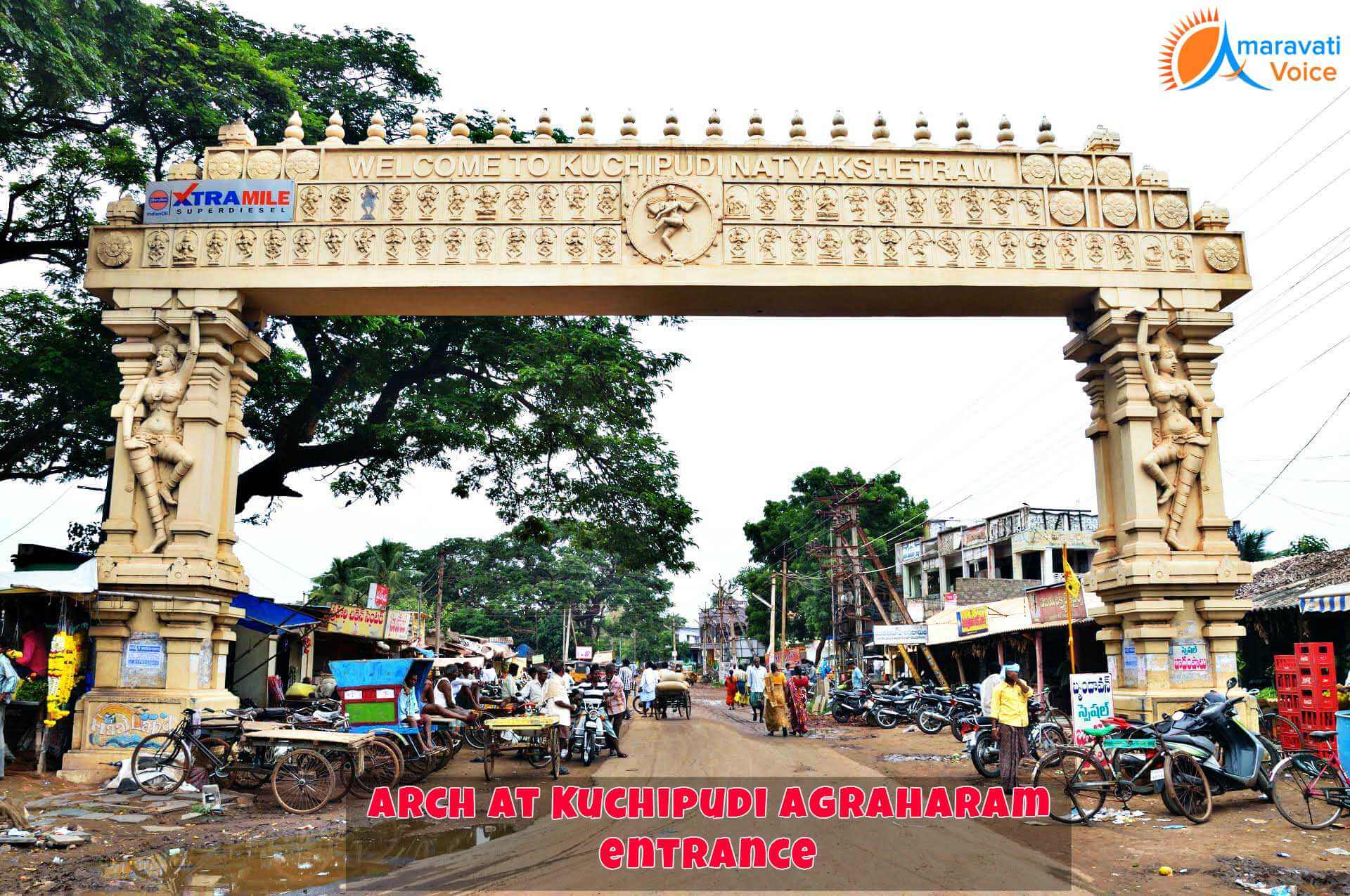 Summary: Many foreigners visiting India are attracted towards the dance form called Kuchipudi, which is known to have an excellent traditional value, let us explore.
Kuchipudi is a dance form that is actually classical in nature and it is known to belong to the South-East Indian State, Andhra Pradesh, in Krishna District. In addition to wildness and balance, artists practicing this dance form should have elegance and energy. They should also possess sensuality and during its peaks, this dance form was displayed in the form of dance drama, wherein the audience were able to understand the content that the dancer wants to share, just with the help of his/her movements.
It is purely a classical form of dance and it employs, abhinaya, tandava and lasya and the artists will have to interpret the slokas with their dance movements. In this dance form, the artists are known to use intricate form of four abinayas namely satvica, aaharya, vachika and angika. This means that they express the different emotions and different nature of human beings.
Distinct feature of kuchipudi:
The use of vachikabhinayam is known to be the distinct feature of this dance form and besides dancing for the classical music that is played in the background the dancer will also act with gestures as mentioned earlier. For those interested in learning this dance form, it would take nearly 10 years to master and it is also important that the education must be obtained under the guidance of trained Kuchipudi master. The master will slowly teach the different ways in which emotions should be expressed using different movements and most parents in AP show interest towards teaching this skill to their girl children right from the very young age.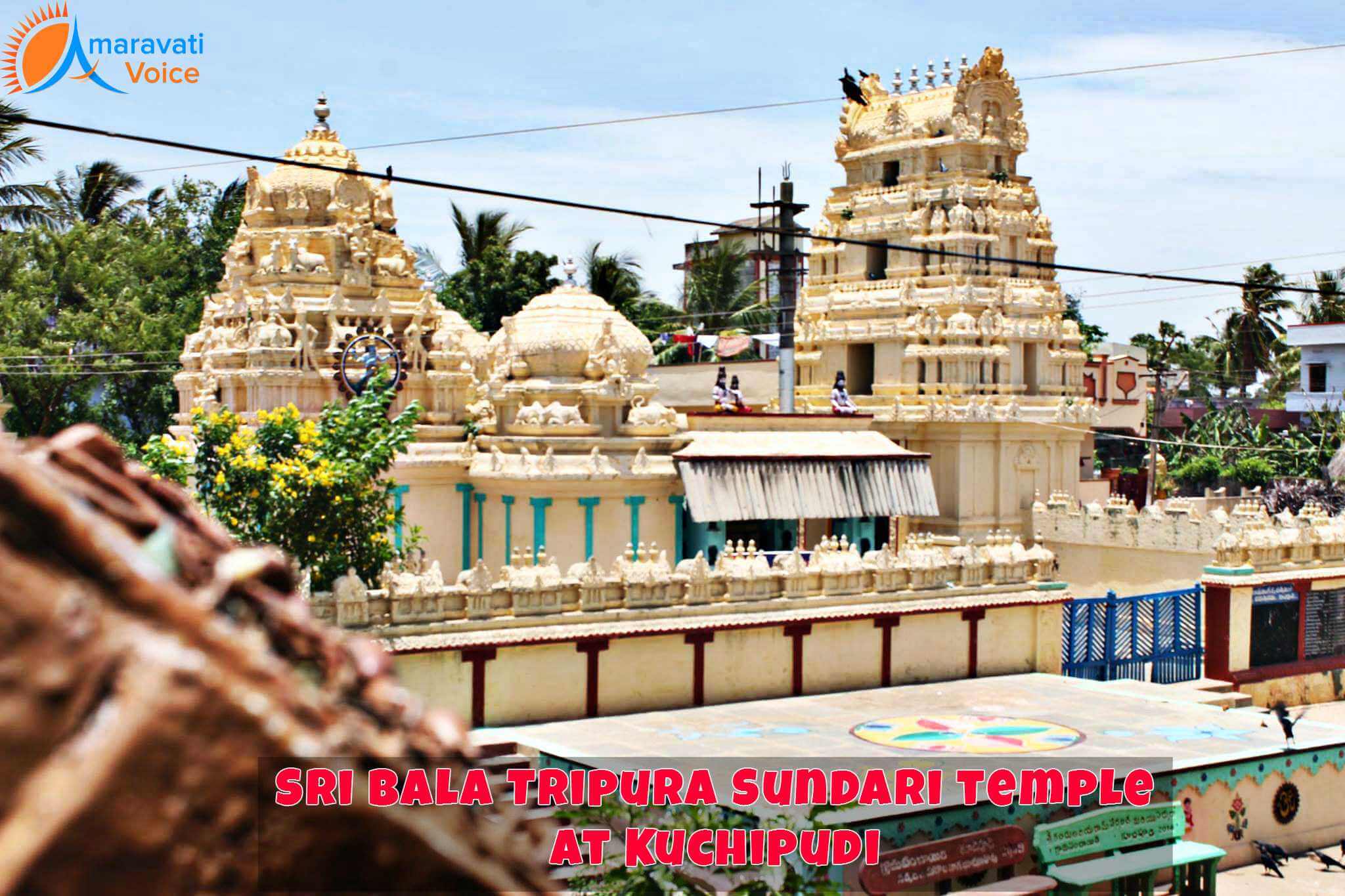 Two popular schools of dance in India:
Nattuva Mela and Natya Mela are the two most famous schools of dance in the nation. Of these two schools, the former is known to have steadily transmuted into Bharathanatyam, while the latter is transformed into Kuchipudi dance. Bharathanatyam is the classical dance form that belongs to another Indian state Tamil Nadu, while Kuchipudi is of course associated with Andhra Pradesh. The ultimate purpose of Kuchipudi is to entertain the audience and so it will be in dance-drama form mostly associated with religious theme, while other themes are also staged by artists.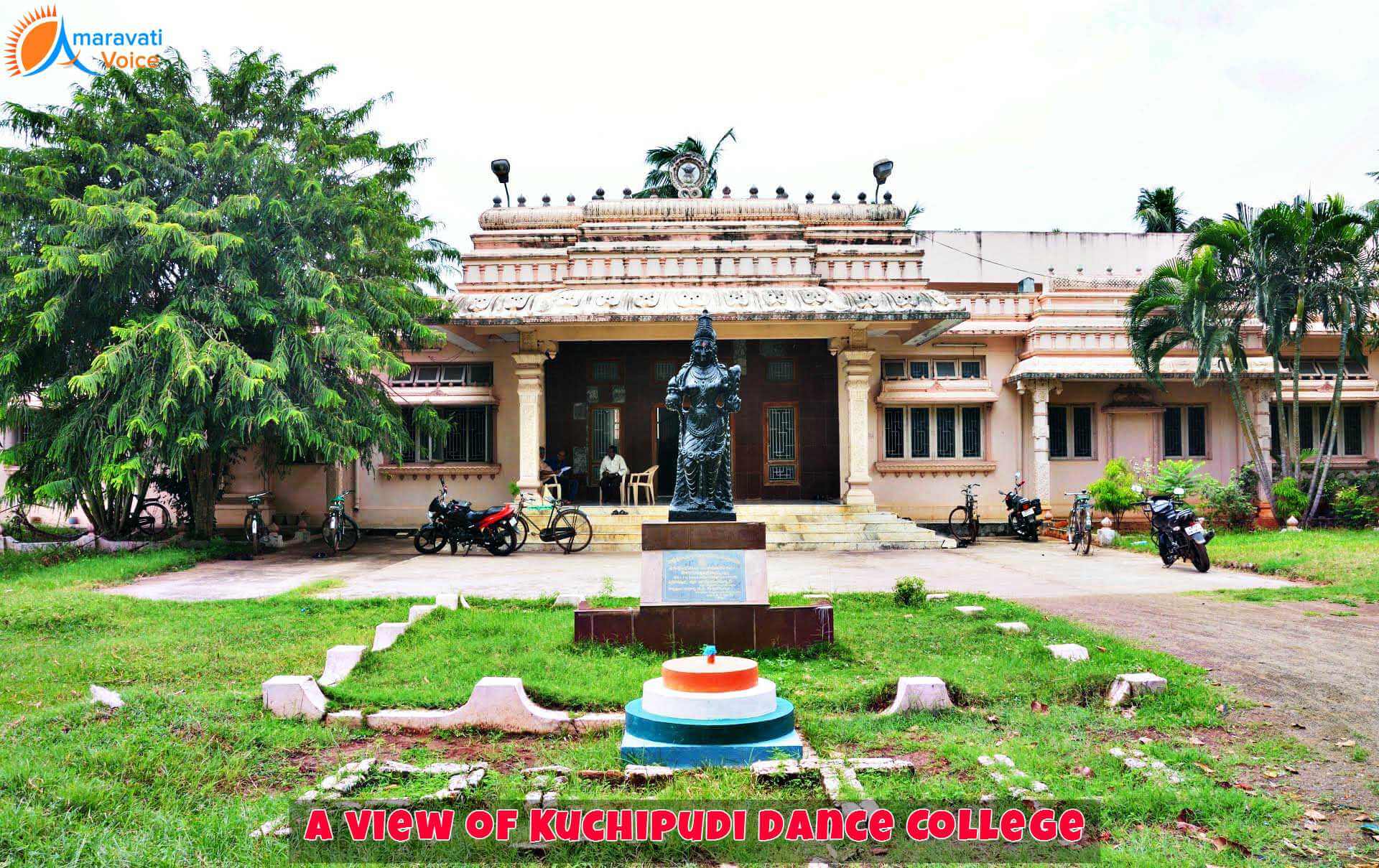 Origin of Kuchipudi:
Kuchipudi dancers perform the classical form of dance, which is known to have been originated in the village of Kuchipudi, which is in Southern part of the country. For quite some time, this dance form was performed only in temples on auspicious festivals. In addition, the dancers practicing this form of art earlier were only from Brahmin Families and they are called as Bhagavathalu of Kuchipudi.
Tale associated with this dance form:
This form of dance has got its name from the native village called as Kuchelapuram, a small village located at a distance of about 65 kms from the city of Vijayawada. This dance form is known for its lively movements and strong narratives besides its dramatic description.
Local stories state that there was once an orphan in Srikakulam in the state of AP, who was brought up by the village people. According to the custom prevailing those days, the villagers arranged for his marriage at a very young age and later with a view to get knowledge of vedic studies, he was known to have went to Udipi, where he started to spend his life as Sidhendra Yogi.
After completion of his vedic studies, he returned to his village, where he was guided by the elders of the village to move to the house, where his wife lives and asked him to take responsibility of the task of running the family. To see his wife, he began traveling to her native village and on his way he had to cross a river. After swimming for a certain distance, he found that it is hard to swim further and so he began praying god to provide him the strength needed for crossing the river. With the grace of god, he got the strength to move forwards and reached the bank of the river.
After he reached the bank, he thanked the god for saving his life and decided to spend his remaining life for religious affairs and he became a yogi. He settled in the village called Kuchelapuram and began teaching the dance drama that is close to spirituality to Brahmin boys with a view to present it as an offering to the God in the form of Natya Shastra.
The first group of Brahmin Bhagavathulu of Kuchipudi came up in the year 1502 AD and this group of dancers performed in front of deities and women were not permitted to participate in the group of dancers. Siddhendra Yogi is regarded as the founder of this dance form and many popular dancers like Tadepalli Perayya, Vedantam Lakshmi Narayana Sastry developed the reach of this art form. There were amendments in this classical form of dance, due to which women were permitted to participate in practice sessions. In India, popular dancers like Kaushalya Reddy, Yamini Reddy, Bhavana Raddy and Raja & Radha Reddy are a few to name.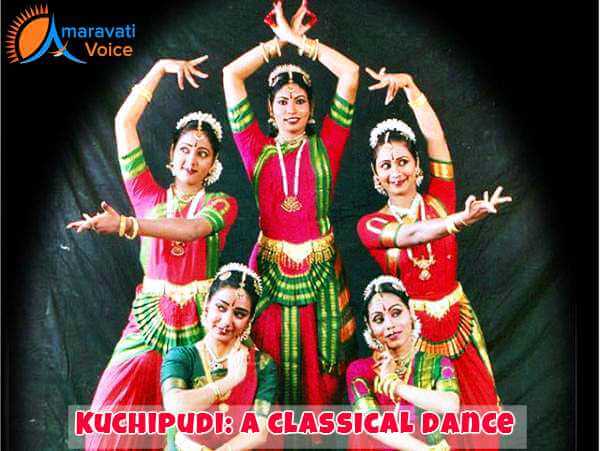 As dramatic form:
This dance form became popular as a form of dance and Brahmins, who were only allowed to get trained in this dance form, were granted lands around Kuchipudi. Over the years, the dance form moved out of the village of origin and stage performances were done by many popular dancers.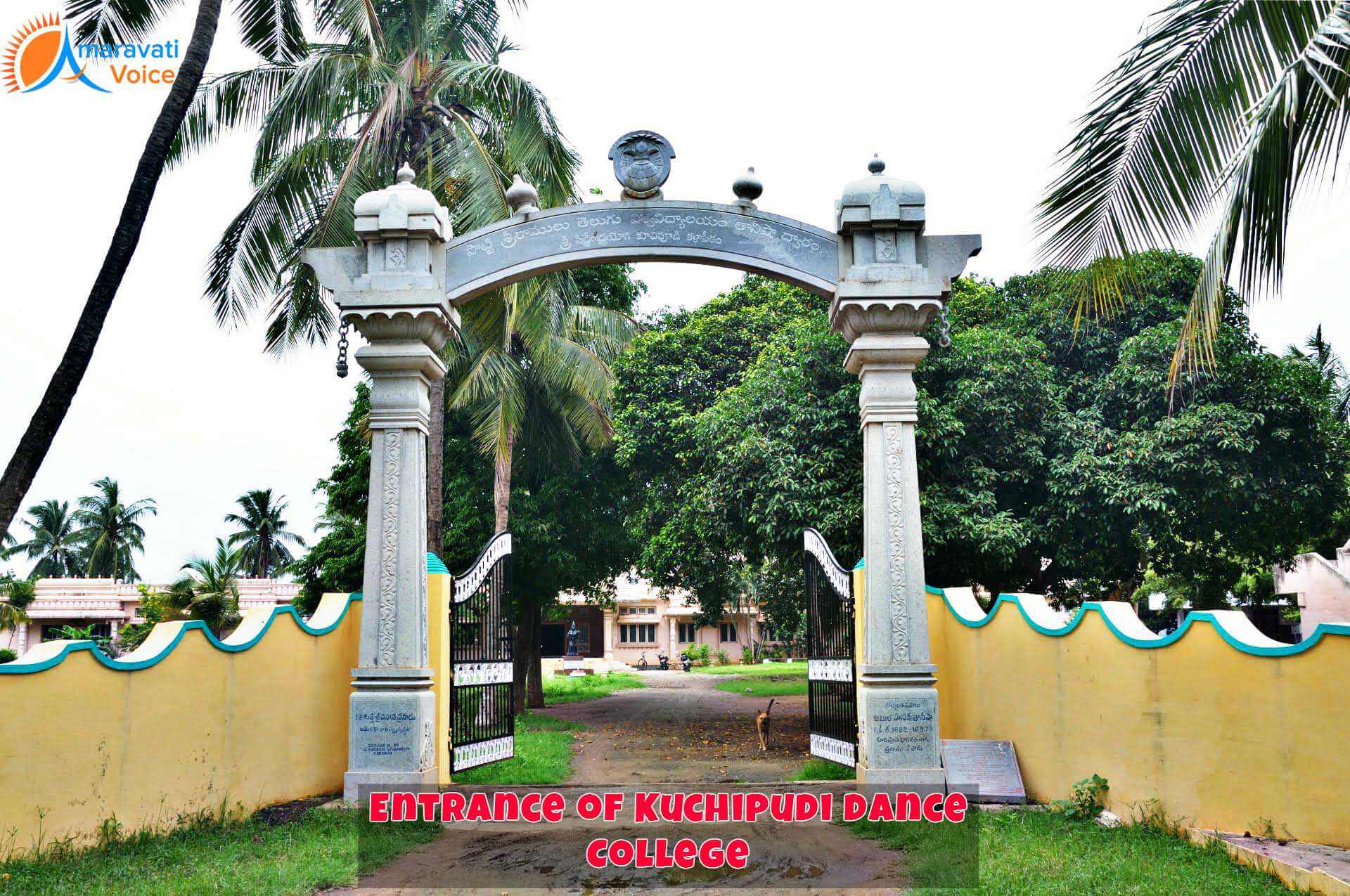 Musical instruments used in this form of dance:
Many musical instruments are used in this form of dance to enable dance performance by artists and some of them are:
Tanpura
Venu
Surpeti
Kanjira
Violin
South Indian Vina
Manjira
Mridangam
As a form of dance, it was also enjoyed by the rulers, who ruled India before the advent of this style in its present form. This was because of the prevalence of Devadasi system during those times. But, with passage of time, Devadasis were turned out to be victims of feudal abuse.