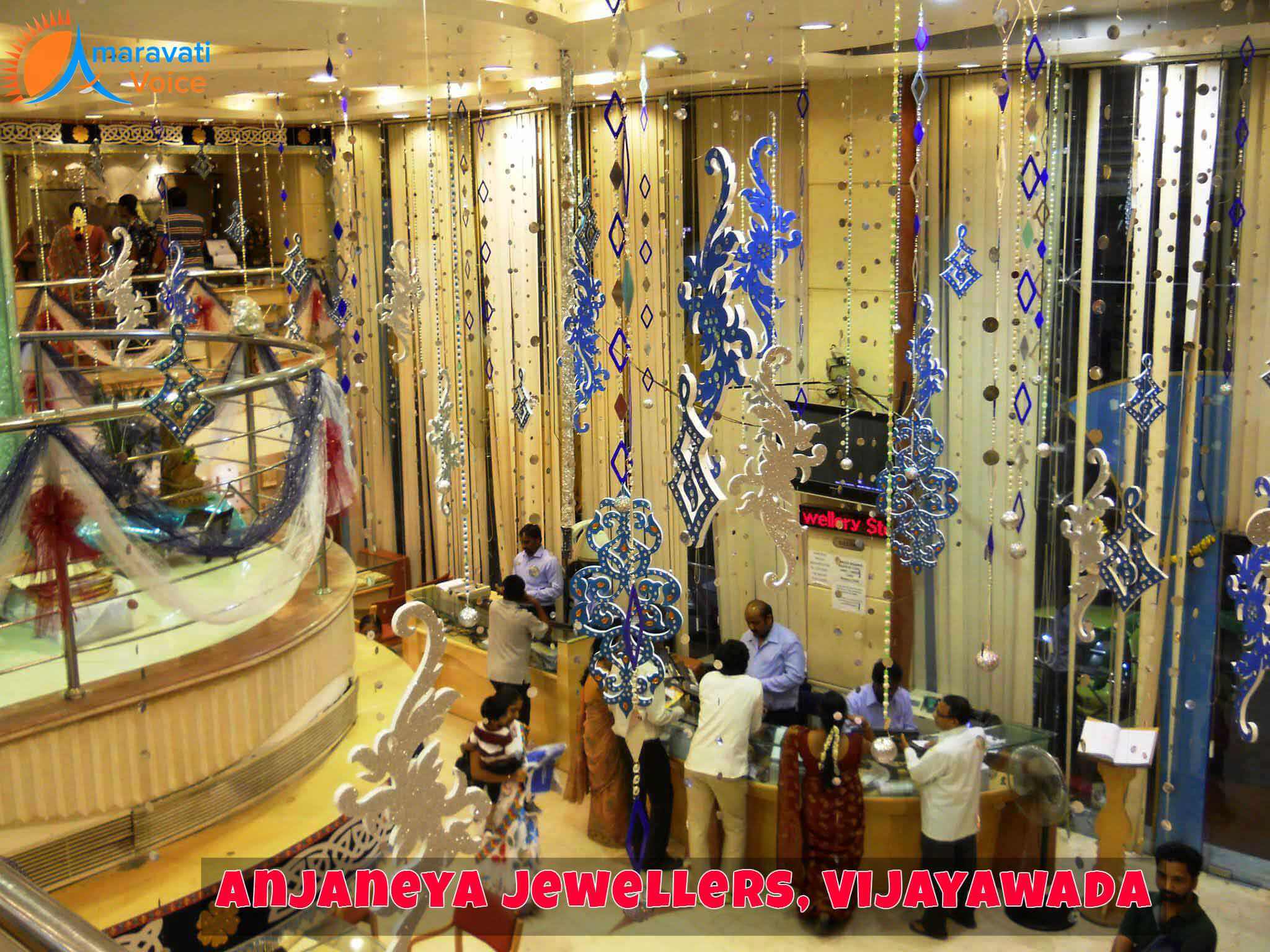 Summary: Bandar Road has a range of branded jewellery stores with different models of ornaments to enthrall their customers.
The part of the new capital region of the state of Andhra Pradesh, Vijayawada is adorned by a line of Jewellery stores, thereby offering a unique luster to the city. Shopping enthusiasts and many women from the city state that the chain of jewellery stores in Bandar Road has changed the face of their home city. This road was previously a hub of small traders and many vendors, but now it has turned to be a bustling business centre. Not just existing jewellers, but many new jewellers are also popping up in the road to add glitters.
Earlier, local people and even tourists choose to visit either One Town or Besant Road for their family shopping needs, but of the late, the Bandar Road is attracting a wide range of shopping enthusiasts. The reason for this is the wide choice available for shoppers and the dazzling line of showrooms.
Reason behind the change:
This choice of shoppers thronging Bandar Road is because of the diversification of family business, especially those in the Jewellery business. As the earlier trade centres in the city like Besant Road and One Town are already filled with many shops, businesses choose to open their stores in Bandar Road. This happened particularly after the widening of the road as 100 feet road that happened in the year 2006.
Nerve centre for gold and diamond business:
The unleashing of branded showrooms took place after 2006, thereby turning this road as the nerve centre for gold and diamond businesses. As the entrepreneurs are confident about good business, they do not hesitate to open their shop in this commercial lane in Vijayawada and women have never let down jewellers in this road. There are showrooms for popular brands like Tanishq, Khazana, TBZ among others.

Traditional goldsmiths are fighting:
Yes, with a dazzling line up of branded jewellers with a wide collection of new designs, the traditional goldsmiths fail to grab the attention of women, mainly because of their small outlets, but have never stopped their journey and they continue to show their brave face.
What do traditional goldsmiths say?
When the traditional goldsmiths were asked whether the entry of dazzling line up of jewellers have affected their business, they strongly deny stating that they are in the business for generations and continue to have their regular customers because of the trust they have gained. They state that when it comes to purchasing jewelleries, trust is considered the important factor and so they continue to get orders from their customers. Also, they state that as their customers get the chance to directly interact with the proprietor, they feel satisfied about purchasing from them, as against visiting those newly established showrooms.
Furthermore, the retail outlets never discuss with their customers and they do not want to disclose their annual turnout as well. However, many people not just from Vijayawada, but also from nearby cities across Krishna District frequently visit these glittering outlets to place order for their jewelleries.