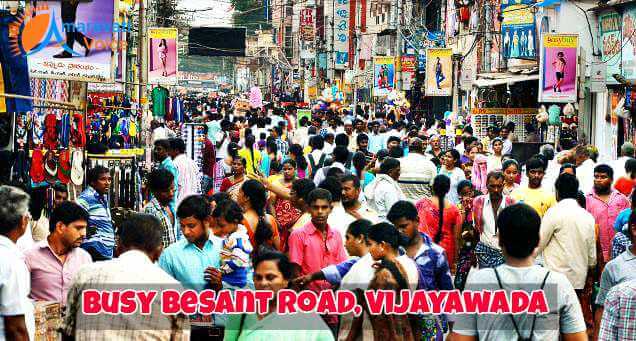 Summary: You know Vijayawada as a tourist destination and as the place for pilgrims. But, do you know that place.
The city of Vijayawada has many attractions and many retail giants have added more flavour to the already scented city. The city has now turned out to be the biggest shopping hub in the entire south coastal Andhra. This has become possible because of the many new high-end textile showrooms and malls, besides consumer goods companies have recently bombarded this city with huge publicity. The great thing about the retail outlets in this city is that they have brought with them a whole lot of items that too within the reach of all segments of shoppers. In the recent past, many huge names in the consumer goods, cosmetics, jewellery and textile niche has hit this city.
Traditional textile hub:
Even though, some years ago (i.e.) around 1990s, it experienced a slowdown in the textile industry, it is now reclaiming her status as a traditional textile hub with modern features. In the year 2008, many popular brands in the textile industry entered the city.
Big malls:
Not just for shopping of textile, but many popular malls have established their branches to add a new sheen to the lifestyle habits of the locals.
Early 1970s and 80s:
During this period, people visited this city from many villages and towns in Krishna, West Godavari and Guntur Districts towards the chief shopping destination Besant Road. During those periods, big names like Chillapalli, Chandana was ruling the market and many top players started to enter the city and each one of them gathered in single road, thereby turning this place to be major shopping hub for people from different districts.
Present scenario:
In the present scenario, shopping is taking place on a much higher scale on Bandar Road, which is very huge when compared to what happened previously in Besant Road. Earlier, for branded items, people had to visit to Hyderabad and Chennai, but now this trend has vanished and they are able to find branded items under textile, jewellery and many other niches right on Vijayawada itself.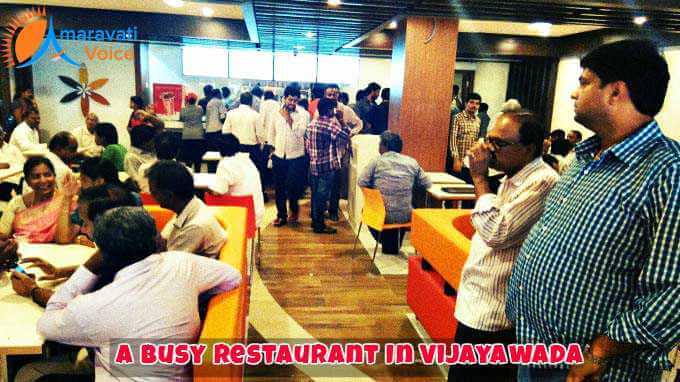 Ring road:
Ring road is yet another shopping destination now with great names like Spencers and Shoppers Shop located in this second hub for shoppers in Vijayawada.
Not just for shoppers, but also for foodies:
The city has some popular hotels like Babai hotel, but with many outlets, the city has many types of eateries to offer. Nowadays, it is found that more fast food outlets are developing as against fine-dine restaurants. These eateries offer foods at an affordable cost, making them the ideal choice for people in middle and lower income groups. Where should an individual eat when reaching Vijayawada? Let us explore the answer for this question here
A few years ago, when this question was asked, people took some time to answer the question. Once can find more than a dozen of eateries to fill up the stomach. In addition to Babai Hotel at Gnadhinagar with the traditional flavour offers the best idlies for which many celebrities are ardent fans, there is also the most popular Modern Cafe on Besan Road, popular for dosas.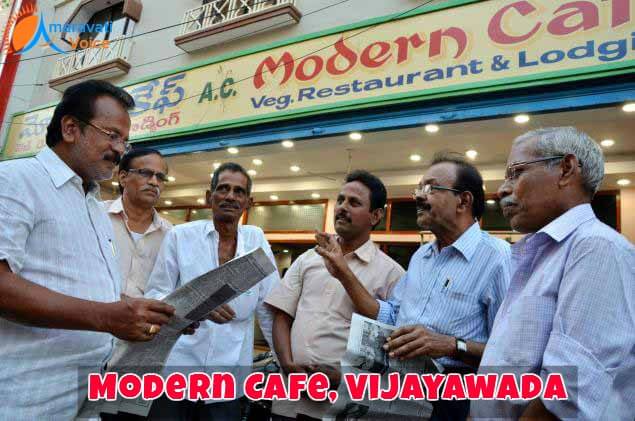 The Food Lounge at Mogulrajpuram and many other restaurants has brought in the international cuisines to Vijayawada. With many such great restaurants, the city offers people with the best tasting foods to dine out.
The latest trend is the Night Food Court Starts at Indira Gandhi Municipal Stadium In Vijayawada from 10.00 PM to 2.00 AM
Earlier, only youngsters were visiting restaurants for birthday and other occasions. But, now families hit the restaurants not just during weekends, during weekdays too. This is a good thing for people operating in the food and hospitality business in Vijayawada.