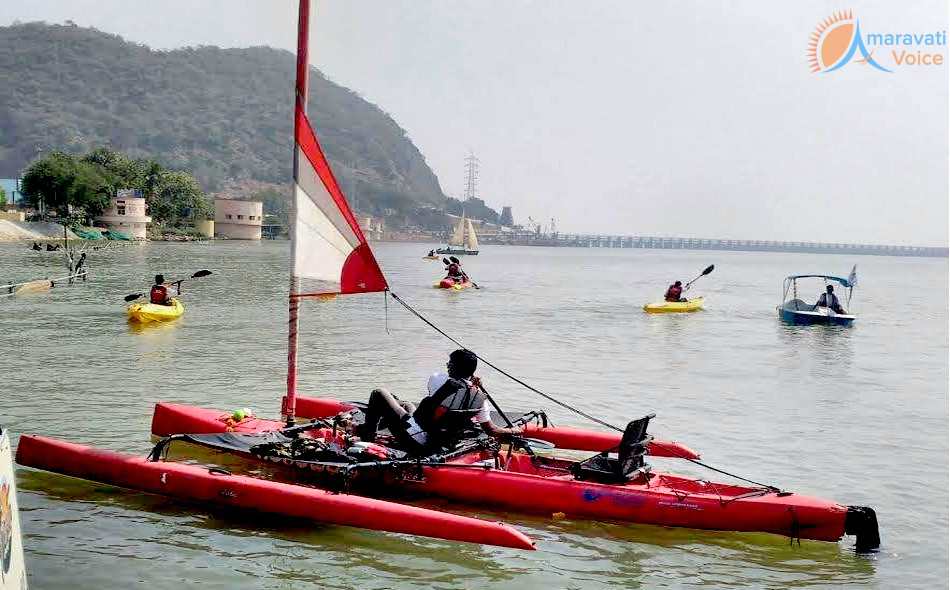 A new boating experience is brought to life for the visitors to Krishna River. Water Sports India has launched different varieties of boats on the Krishna Waters as a tourist attraction in association with the AP Tourism in Punnami Ghat on Wednesday.
The Dolphin pedel boat stood attractive out of all, which facilitates four members while two of them pedal the boat to move in the water.
The other is the inflatable boat which accommodates seven passengers, with one driver which runs on the motor speed on the Water. Water Sports India also provided Khayak Ocean boat in which two persons can go on a ride by rowing. The Habi Khayak accommodates four passengers.
Out of all the boats, the centre of attraction had been the Puskharani boat which is fontoon luxury boat with advanced music system FM and WiFi facilities and also facilitates to celebrate small birthday parties accommodating 14 passengers.
Andhra Pradesh Tourism Development Corporation chairman Jayarami Reddy and MD Girija Sankar launched these new boats in Punnanni Ghat.