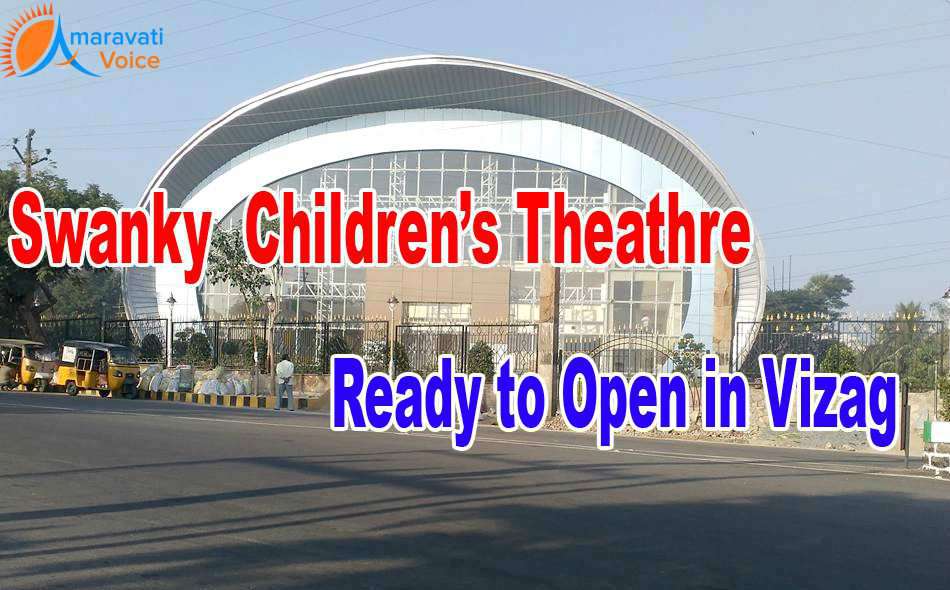 Considered to be the best in the country, VUDA Children Arena built at a cost of Rs 22.16 crore will be launched by Chief Minister N Chandrababu Nadu on December 17. The existing children theatre at Siripuram junction was partly demolished in 2012 and construction of new complex was taken up in 2013. There were many hiccups during the last three years and finally the dream theatre for children materialised.
The modern children arena is proposed with increase seating capacity and state-of-the-art facilities having elegant appearance made with composite panel in different colours for outer shells and lighting. The design architectural consultancy and allied services was entrusted to M/s Design Concepts, Kakinada represented by M. Raja Shekhar, a reputed architect an expert in design of theatre's and auditoriums
Entire arena was built in an extent of two acres and the ground floor has 400 seat capacity where children's programmes Would be held exclusively. The first floor has 600 seats capacity where other functions can also be organised. The facilities include multiple system arena, gaming Zone, culture village, food courts, habitation centre, exhibition space, outdoor activities, library, VIP rooms, lounge and parking. Experts who visited the complex recently were impressed with the architecture and seating arrangements for the children.
The old Children's Theatre built in 1994 attracted lot of people as it was located in the heart of the city. Other than theatre, it had a mini Zoo and a playground. In 2012, VUDA thought of upgrading the theatre. The new complex opening was deferred several times in the past.