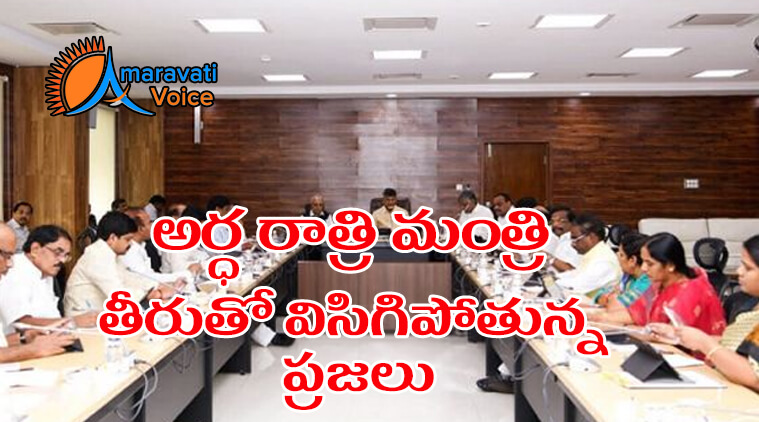 Andhra Pradesh Minsiters who are very keen of getting familiar in public has been turning sensation and even are creating trouble to public and Government officials with their over minded commitment. Minsiter Narayana , the founder and managing director or Narayana educational societies who turned to a minister of ruling party has been hammered by Opposition and Media naming him as Midnight Minister. The minister who is quite busy with his regular schedules makes his visits to his native city Nellore at midnights troubling Public and Officers states the media houses.
A few of his own party officials and governemnt officials who were fed up with ministers mid nights visits openly commented on him quoting him as midnight minister, who wil be unavailable during day time in city. Opposition leader Anil Kumar Yadav a few days spoke to media saying that they were unable to know the schedule of minister to question or request him for developemnt of District as the minister can be never caught during day time? is it to escape from people? or due to his busy schedule remained unrevelaed secret.
But his followeres argue defending minister saying that he was busy with his schedules and even in his foreign tour for developemnt of state and even on Amaravati construction. But a few days back when the minister moved to Government hospital at midnight, few of the patients felt uncomfort with minsiter as the securties of minister disturbed the patients sleep and comfort. The minister might be sincere but it is minimum basic not to disturb public at night says a few.
{youtube}kpJtWG61XkI|500|250|1{/youtube}