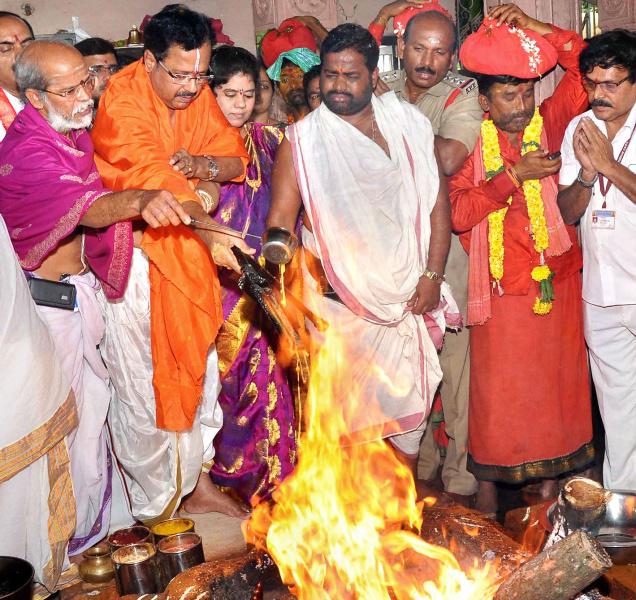 The five-day Bhavani deeksha viramana concluded on a grand note at Sri Durga Malleswara Swamivarla Devasthanam at Indrakeeladri. With 'poornahuti' at yagasaala near Sivalayam on Indrakeeladri at around 11 a.m, It marked the end of Bhavani Deeksha relinquishment.
Thousands of Bhavani devotees, after taking a holy dip in the Krishna River, visisted the Kanaka Durga temple and offered special pujas to the goddess. A huge 'homagundam' constructed on Arjuna Veedhi was used by the devotees to deposit their 'Irumudi'.
During the five days of the ritual, it is estimated around 5.5 lakh devotees had darshan of the goddess. Around 1.5crore revenue has fetched from the hundi.