Bhavani Island had opened up a unique experience to enjoy and cherish moments of the wonderful time you enjoy with your family. As Government also giving a huge boost to tourism sector, steps are being taken to develop Bhavani Island. This would become an icon to our new capital, Amaravati.
The floating restaurant in the river is being introduced by the Goa-based Champions Yatch Club. Imagine having your coffee on Krishna River, with cool breeze and enjoying the panoramic view of the river. Plans of bigger floating restaurants and also floating cottages are in line.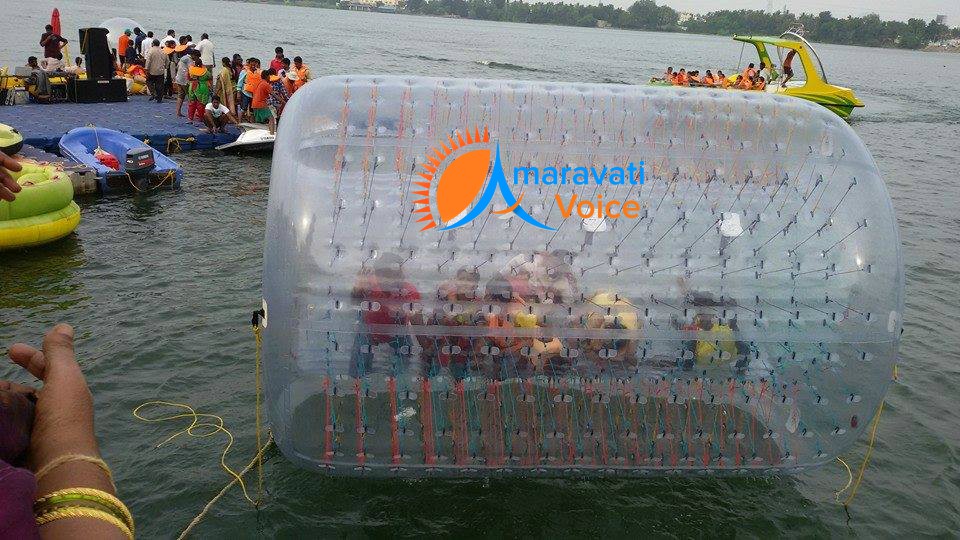 Also there are many adventure games and other activities. The exclusive water sports at include speeding boats, jet skii, banana boat, bumper boat, pedal boats, zorbing, water ride, boat ride and others.
The package are of Rs. 300 which includes a ride in a water roller, rifle shooting, archery, low rope course, wine traverse, zip line, climbing wall and spider web. Net cricket is available for Rs. 50 (for two overs) and Rs. 100 (for 5 overs). Water sports at the island include a speed boat, sea liner, jet ski, bumper boats and banana boats.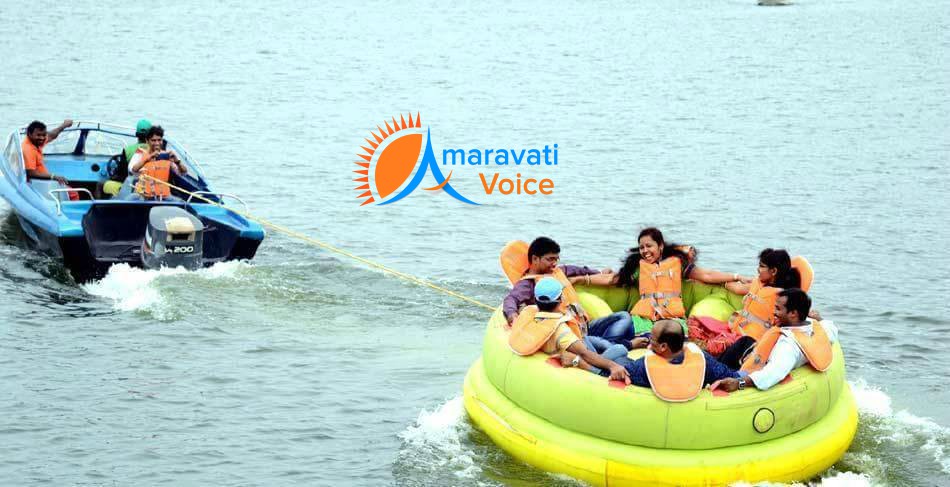 The fare of Banana Boat is Rs.200 per person. The cost of Swan Boat is Rs.150 per person. The cost of Jetskii is Rs.300 per person. The cost of Water Balloon is Rs.100 per person.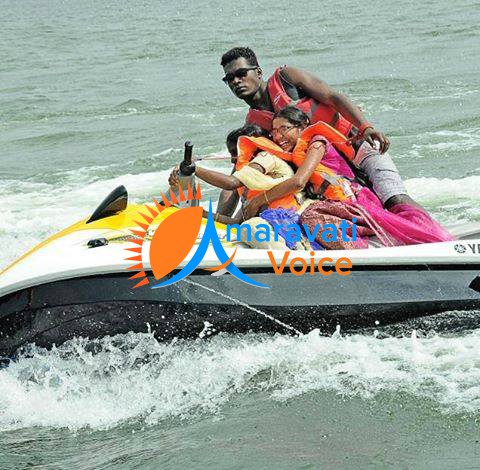 Recently Para Sailing is also introduced, which is a special attraction. A speed boat which can accommodate 12 persons will be used in Para Sailing. Each one will be given a chance, in the middle of the river. The ticket for each person is Rs.900/-