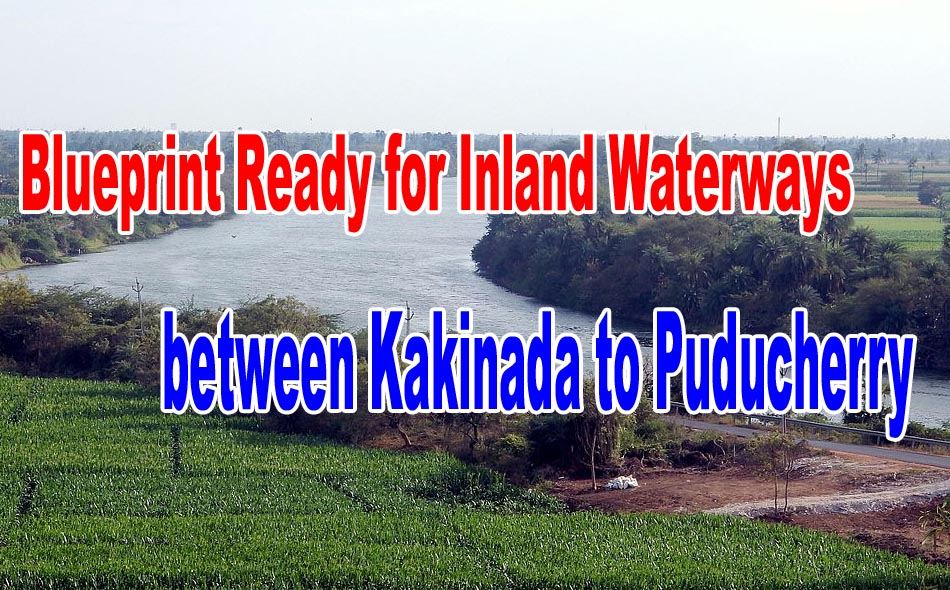 Blue Print has been prepared for inland water transport system between Kakinada-Pondicherry by The Inland Waterways Authority of India. The plans have been develop for water transportation from Kakinada to Puducherry through the confluence of Godavari-Krishna Rivers.
Steps have been taken to develop 1078 km of water ways and Union Ministry of Shipping and Shipping Minister Nitin Gadkari is closely monitoring this project. This 1078 km includes 810 km in Andhra Pradesh, 188 km in Tamil Nadu, 78 km in Telangana, 2 km in Puducherry.
It will develop be developed in 3 phases. In the first phase Rs.96 crores are going to be spent, where the water ways would be developed from Muktyaka to Vijayawada, 82 km along the Krishna river.
Fixed water terminals are going to be constructed at Muktyala, Harichandapuram and Ibrahimatnam. Similarly floating terminals are set up at Vedadri, Amravati, Bhavani Island, Durga ghat.
In the second phase, with Rs.6,919 crores the water ways will be developed between Vijayawada-Kakinada-Rajahmundry-Polavaram.
For this purpose, private lands worth Rs.767 crore are going to be collected by government. 3061.94 acres of government land, worth Rs 2985 crores is going to be transferred. 35.45 million cubic meters dredging works with Rs.453 crores are going to be started.
Terminals will be constructed at Kakinada, Rajahmundry, Eluru, Thadapalligudem with Rs.2319 crore. 46.24 km of retaining wall will be constructed with a cost of Rs.190 crores. In the third phase, 495 km from Kommamuru will be developed in the North Buckingham Canal.