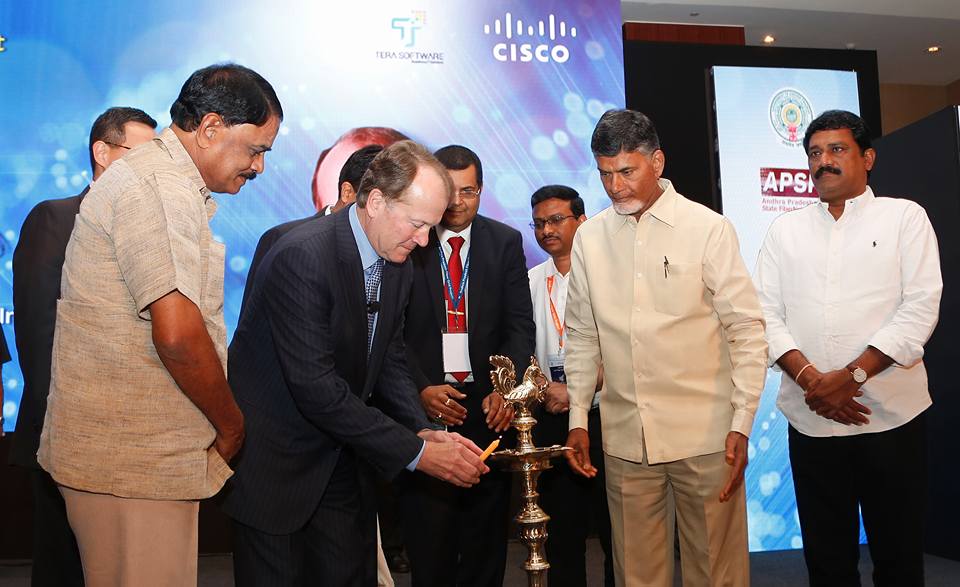 The AP FiberNet will give connection at Rs.149 per month for an 15 Mbps line to 1.3 crore households. Officials will get 100 Mbps connection at Rs.999 per month.
Each connection will get 100 free-to-air TV channels and telephone facility within the same cable network. On-demand broadband connectivity will now be possible at a throwaway price. The fiber grid will be extended across the State by July. At present, this will be available in North Andhra districts of Visakhapatnam, Srikakulam and Vizianagaram
"Its amazing to watch. Andhra Pradesh is pioneer in digital connectivity", says Cisco Executive Chairman John Chambers. India is the future. Only use of technology matters, said the Cisco Executive Chairman.