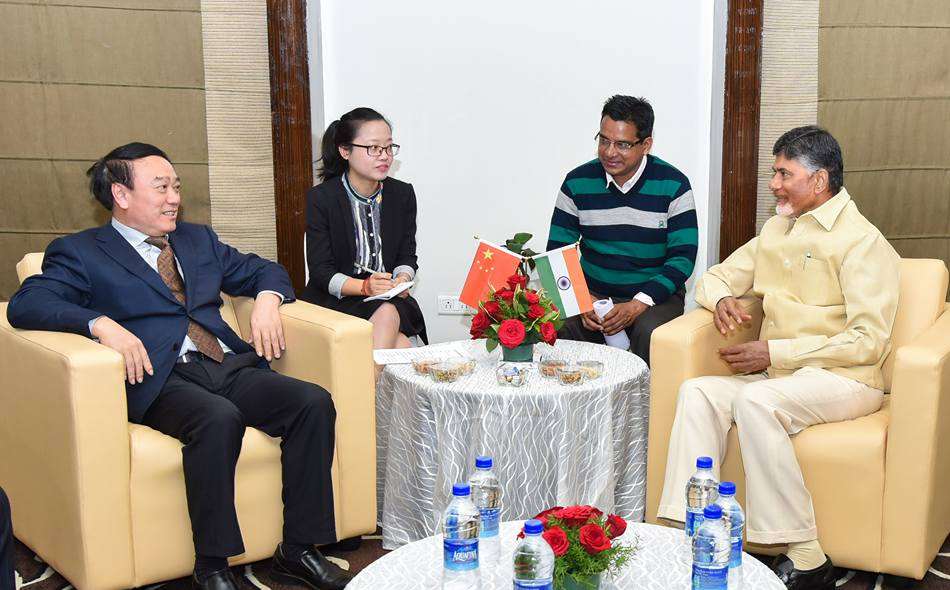 Chief Minister N Chandrababu Naidu offered break fast to Sichuan Province team of officials at a private hotel on his way to Mumbai in vijayawada on Wednesday. He interacted with the delegation and explained the investment opportunities and importance of Amaravati capital city and spent few minutes with Sichuan delegation led by Vice Governor Liu Jie.
On this occasion, Finance Minister Yanamala Ramakrishnudu said the State is developing World-class connectivity and infrastructure. He said that the State is investing $200 billion in making Andhra Pradesh a logistics hub and also investing $7 billion towards development of road infrastructure. He said the State Wants to acquire a million acres for industrial development, 0.3 million acres of land have been acquired and another 0.7 million are in the anvil.
AP is only the State in India to have a large ready land bank for industry. "The State is building a strong and resilient airport and port infrastructure, we have six airports in the state and are planning to develop four new airports and a mega Aerotropolis, which will be India's gateway to India Pacific.
The State has India's second longest coast line of 974 km. The state has 6 operational ports and 7 are proposed to be developed. He welcomed the Sichuan Province team to explore companies to do business in Andhra Pradesh. Several officials were also present in the meeting.