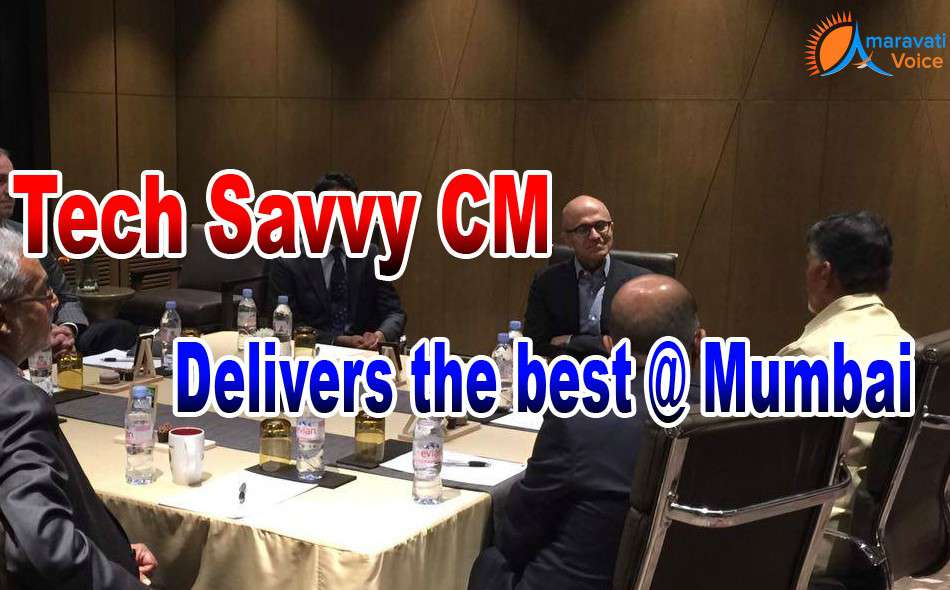 Microsoft CEO Satya Nadella and AP Chief Minister Chandrababu Naidu on Wednesday made a strong case for using digital technologies to empower the common man.
Nadella later launched a slew of India-centric initiatives, including a platform to connect semi-skilled workers with employers. The technology gianti also launched a lite' version of its video interaction platform Skype.
"We can celebrate technology, but if it doesn't truly empower every Indian and every Indian organisation to achieve more...We would have achieved nothing," he said. The global giant introduced the 'Sangam' platform, which is based on the world's largest professional networking site LinkedIn, also owned by the company, which will help the semi-skilled workers get job opportunities.
Naidu was also at hand to elaborate on this, and talked about how Andhra Pradesh is a "cloud-first state". Kaizala, which is a productivity tool that includes chat, tasks, groups, and a variety of actions, has been implemented by the Andhra Pradesh government across various departments.
The Chief Minister said that over 62,000 police officers in Andhra Pradesh were connected via Kaizala, which was being used to generate realtime on the ground data, and he added that it worked well on basic Android handsets, even on 2G connections.
"Ideas like this enable real-time governance," said Naidu, adding that his goal is to make the state one of the top three in India by development by 2022, and the number one by 2029.
"We Want to create 14.4 million jobs - LinkedIn has shown the way and we will sign up right away," he quipped, referring to Project Sangam. "With the Aadhaar, the finger is enough to transact anything, from health to banking." Naidu added. As of now, he continued, the state of Andhra Pradesh has deployed 10 lakh IoT devices to give real time data, and he told the audience that Andhra Pradesh officials can access a real-time dashboard to see information not just for their own department but with sharing of information to give abroader picture.