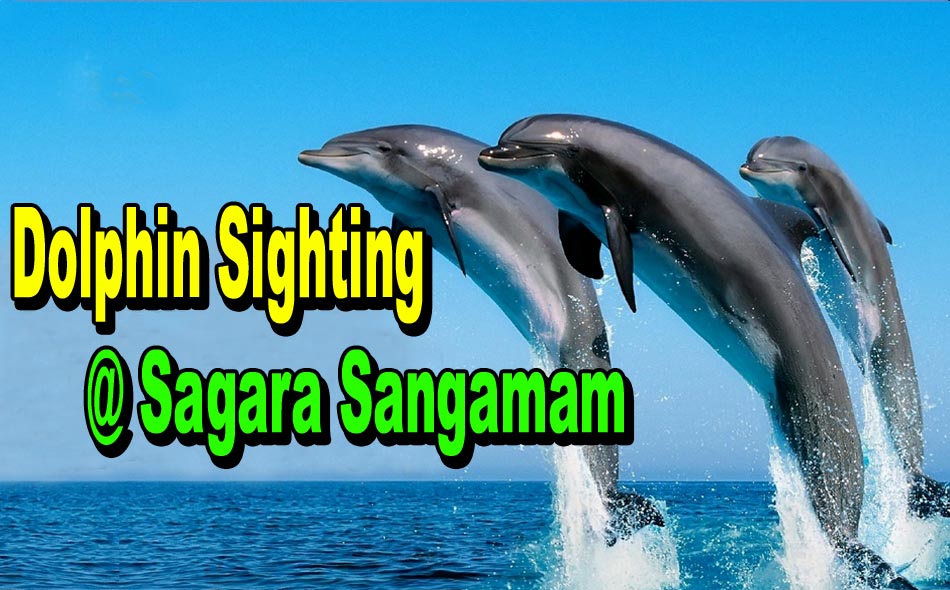 Visitors to capital city Amaravati can enjoy the sighting of dolphins at Sagara Sangamam, where Krishna river joins the Bay of Bengal. At the confluence where the river enters into the sea, hoards of fish swim against the current of the water and dolphins arrive there to catch them. As dolphins move in families unlike other fish, adult and baby dolphins are sighted as they come to the surface water. Observers say they come to the surface during closure of low tide, when the high tide is about to begin. Moreover, as dolphins require breathing fresh air at regular intervals, they come to the surface water.
According to an estimate, dolphins can be sighted at the confluence for about 200 days in a year and the timing for sighting varies on a day-to-day basis. But ideally, they can be sighted during evening. Observers say as dolphins like human beings, whenever they find people watching them from the shore, they come closer to them and play, unlike other fish.
This human-friendly attitude of dolphins has come as a boon to the forest authorities, who intend to encourage their sighting at Sagara Sangamam in an organised manner as part of promoting eco-tourism. The forest authorities are working out a plan to take up a study on the movement of the dolphins, their sizes, number and the timing when they come out to the surface water and also their attitude towards the presence of human beings watching them from the shore. Based on the study report, they intend to promote sighting of dolphins and provide requisite amenities for the benefit of visitors at Sagara Sangamam.