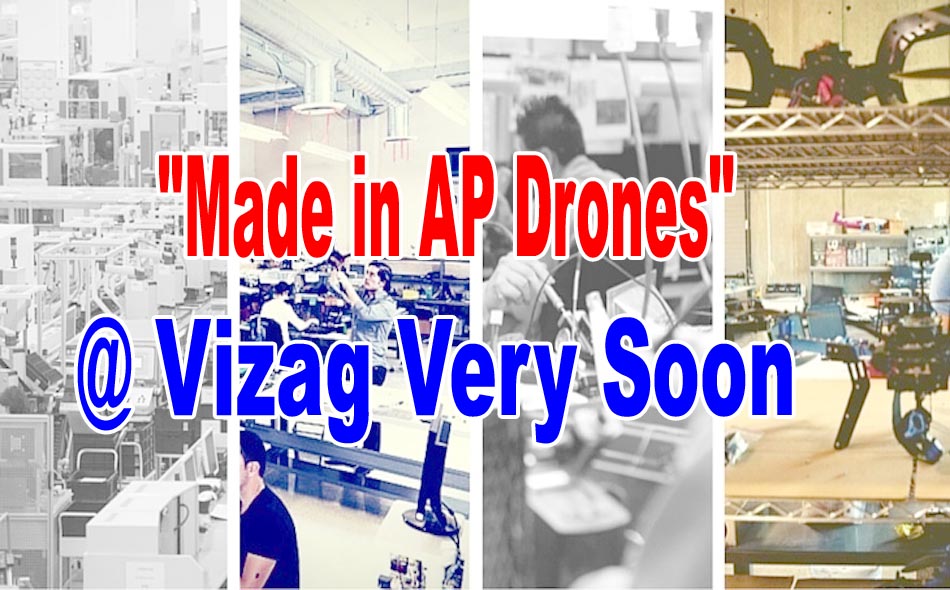 The AP Innovation Society is all set to establish a drone manufacturing unit in Visakhapatnam in two months. Delhi-based robotics and drone technology company Omni Present will join hands with the society in the project. With an estimated budget of Rs1.25 crore, the drone manufacturing unit in Visakhapatnam will be ready for production by September.
All the establishment costa nd employees' salaries would be provided by the State government and the company would recruit people from the State to run the unit. The drones manufactured in this unit would be sold at a cost ranging from Rs.1.5 lakh to 4 lakh. High-end drones with face mapping features and in person tracking abilities will be manufactured at the Vizag unit.
In fact, every department of the State government requires drones and officials hope that a large number of drones can be supplied to the State government itself.
Apart from the drone manufacturing unit, State Innovation Society is also coming up with Incubators, accelerators and Innovation centres across the State. Establishment of an incubation centre at Visakhapatnam is also under consideration. The centre is being established in partnership with big companies in the telecom industry, electronics, fabrication and manufacturing sectors.