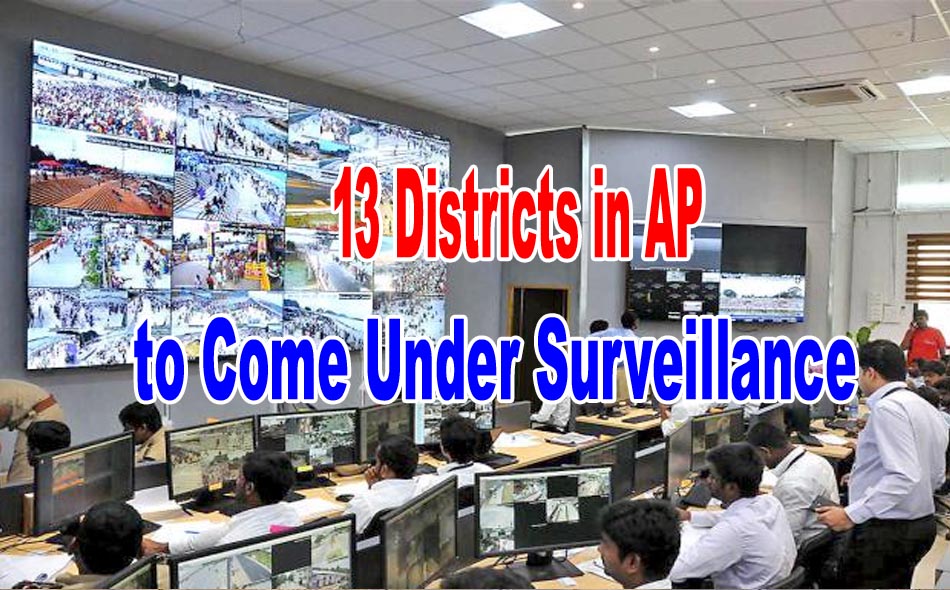 The entire Andhra Pradesh will be under surveillance of the State government, which will use cloud-based IP CCTW surveillance cameras for the purpose. In addition to the existing 5,159 surveillance cameras, another 14,770 surveillance cameras will be installed to from a Statewide Surveillance Platform.
A decision to this effect was taken at the State Cabinet meeting held at the Interim Government Complex at Velagapudi on Thursday. Andhra Pradesh State Fibernet Limited (APSFL) will execute the project at an estimated cost of Rs.989 crore.
APSFIL will create an AP Surveillance Cloud, in association with the Statewide Fibre Network infrastructure Network Operation Centre, located on Andhra University campus in Visakhapatnam. Already High Speed Optic Fibre Network Infrastructure with 23,000 km long cables on electric poles is ready.
The Statewide Surveillance Platform will be useful in provision of effective security, regulation of traffic and real time monitoring, maintenance of sanitation and other aspects. The platform will be connected to AP Fibre Network and two data centres, one in Visakhapatnam and another in Amaravati will be setup.
The centres will have video analytics software application portfolio. In addition, there will be command control centres in all the 13 districts. A new Real Time Government (RTG) Department will be set up and the Real Time Society will work under it. It will act as an inter link between the government and people.
The Cabinet approved appointment of adequate staff for the Command Control Centres at State and district levels and for the RTG.