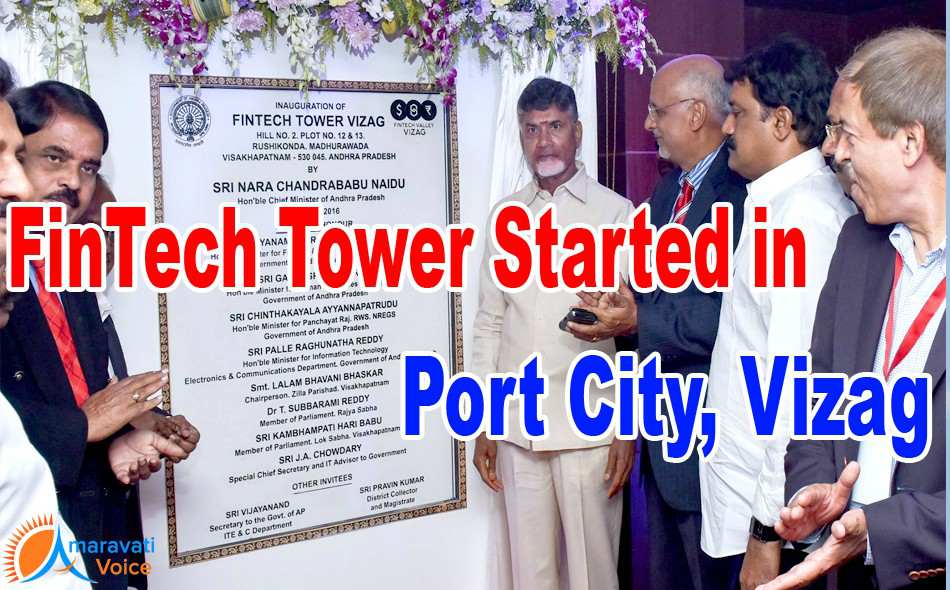 In what could be a shot in the arm of the "Digital Andhra Pradesh', six FinTech companies, including, India's largest mobile commerce firm, PayTM, launched their development centres in Visakhapatnam. The government initiative to make the Port City the 'Financial Valley' of the State took wings, with Chief Minister N Chandrababu Naidu inaugurating a technology-based financial services and academic centre at IT SEZ here.
The FinTech institution will train engineering and management graduates on use of financial technology, apart from providing a start-up dais to young innovators.
FinTech is one of the strategic focus areas of the government and this strategy has become more relevant post-demonetisation, Special Chief Secretary said. Giving more details, he said the six companies had set up their development centres in the FinTech Towers, which was readied by the IT Department.
The facility can house units of up to 20 companies. In the first phase, the government has taken 1.3 lakh sqft of the three-storey building on lease for the purpose.