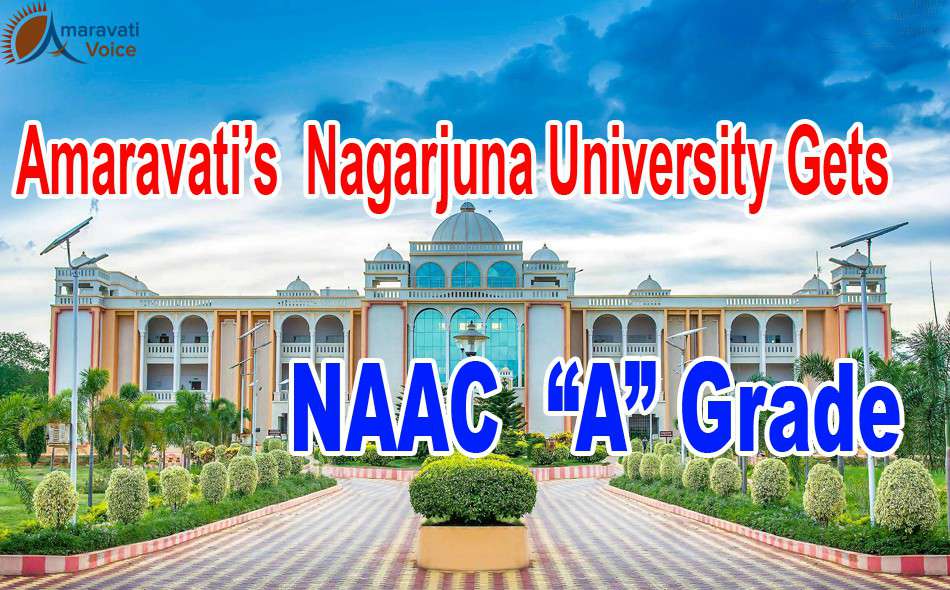 Acharya Nagarjuna University has been awarded A grade with 3.08 points by the National Assessment and Accreditation Council (NAAC). The NAAC Standing Committee held a meeting with the peer committee which inspected ANU in the first week of December at Bangalore and decided to award A grade to Nagarjuna University.
NAAC peer committee headed by Prof HP Khincha of Indian Institute of Science, Bangalore, inspected the university and studied the academic infrastructure, educational standards, research activities and other related things for the purpose of awarding a grade to it.
ANU Vice-Chancellor A Rajendra Prasad made a PowerPoint presentation to the NAAC Committee on the academic development achieved by the university. While concluding its three-day Visit, Prof Khinchais of the view that ANU is poised for tremendous growth as it is located in capital region Amaravati.
ANU Vice-Chancellor Rajendra Prasad, Registrar K John Paul and Rector KRS Sambasiva Rao expressed their happiness over getting A grade. With the awarding of A grade by NAAC, ANU is likely to get more funds from the University Grant Commission (UGC) for research projects and further development of academic infrastructure.
The NAAC team which inspected ANU in 2010, awarded B grade to it with 2.86 points. The elevation of the university from B to A grade was welcomed by students and faculty members.