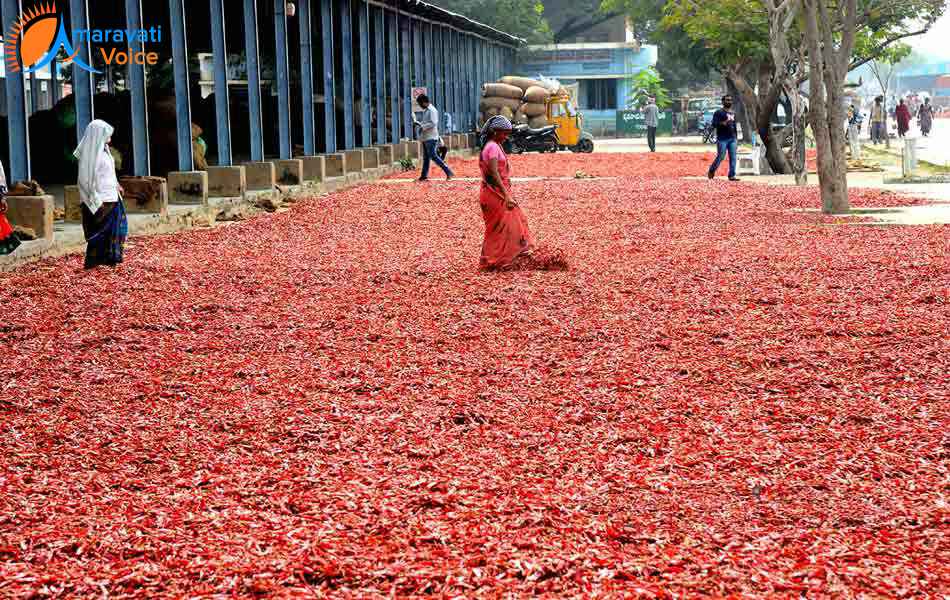 Abnormal hike of Chilli prices according to the variety is taking place for the past few days which is benefiting chilli farmers and traders. The highest price of chilli normally was Rs.7000 to Rs.8000 per quintal and it has been now increased to double at Rs.14000 to Rs.15000 per quintal. Guntur district is the largest producer of chilli in India and this price hike is going to help chilli farmers who were facing losses till now due to poor prices.
But interestingly cill price which touched to record of Rs.15800 on Monday. One of the chilli trader said that the chilli harvest largely decreased in Madhya Pradesh and other states. Hence, the chilli traders concentrated on Guntur chilli market and purchasing chilli.
Meanwhile in the retail market the chilli price increased to Rs.180 to Rs.240 per KG. As this is the Mango pickle season, this may affect the public as chilli is a must ingredient for pickles.