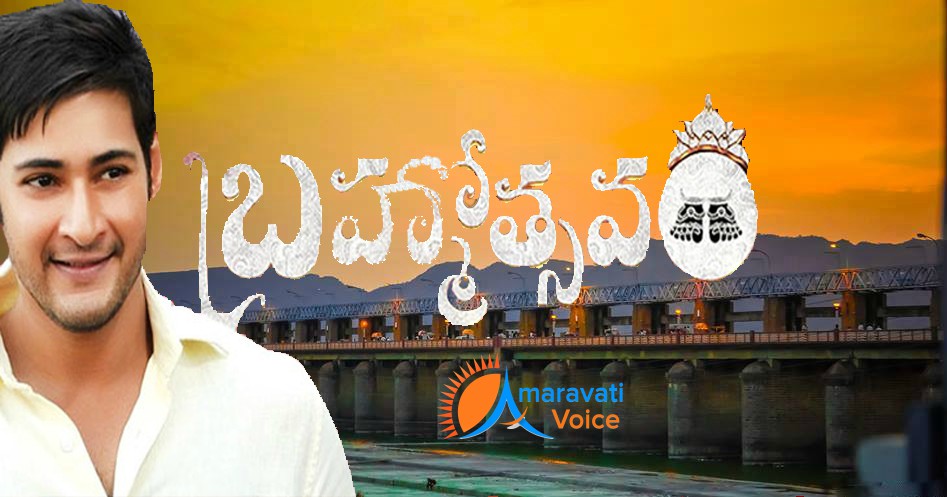 Mahesh Babu's upcoming bilingual film "Brahmotsavam" shooting is likely to start at Vijayawada Indrakeeladri from January 3rd or 4th. Also the cinema unit, has asked permission to shoot "Bhavani Deeksha Viramanalu" from December 31st to January 4th. They have approached EO of Kanaka Durga Temple for permission. EO has accepted to take the shooting without disturbing the devotees and also he conveyed shooting is not permitted in "Garbhalayam". EO suggested to pay Rs.10,000 as charge and do the shooting of the film Brahmotsavam.
Cine Unit is planning to shoot, devotees with "Bhavani Deeksha Viramanalu" and other shots at the top and bottom of the hill. These shots are being shooted by "Drone Cameras"
Samantha, Kajal Aggarwal and Pranitha Subhash play the female leads in this film. As per reports, the storyline of this movie is with backdrop of Vijayawada.