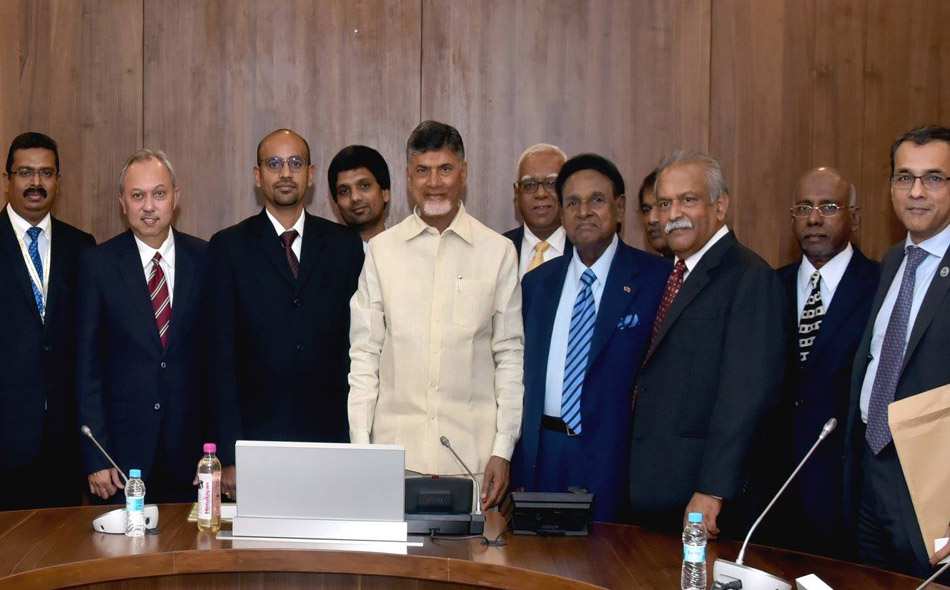 The Malaysian government on Friday came forward for extending support for setting up of medium and Small scale industries in Andhra Pradesh and decided to establish a fourth generation technology park in 100 acres of land in Amaravati. Under the first phase, about 30 to 40 industries Will be established in the proposed park at an investment of Rs.350 Crore.
An agreement to this effect Will be entered between India and Malaysian governments during the Scheduled visit of the Malaysian Prime Minister Najib Razak to India in April in the presence of Indian Prime Minister Narendra Modi. A delegation from MalaySia Called on Chief Minister N Chandrababu Naidu at the Interim Government Complex on Friday and gave him a presentation over the industries to be set up in Amaravati.
The Malaysian industry-government group for high power technology (MIGHT) will act as a facilitator to set up the industries in the State. As part of fourth generation technology park, MIGHT would develop a cluster to establish recycling plates and packing industries. Farmers cultivating paddy particularly in twin Godavari, Krishna and Guntur districts will get an additional income as the industries use the biodegradable material including haystack. Waste of sugarcane and maize will also be utilised in the industries.
Stating that the biodegradable products have a 10 billion dollars market in Europe and 300 billion dollars market in the USA, the Malaysian delegation informed that they are beginning their journey from Amaravati and will spread across India.
The Chief Minister said that he was very much impressed With coast side road in Malaysia and had asked the then Indian Prime Minister AB Vajpayee for developing such an infrastructure in India.