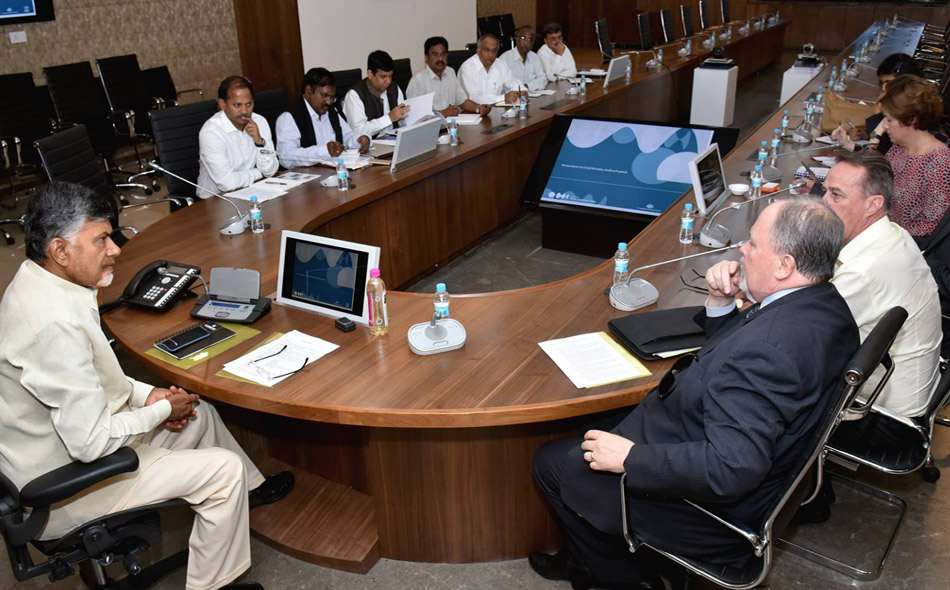 Australian government came forward to offer its expertise in mining and engineering sectors to the Andhra Pradesh state government. The Australian delegation met Chief Minister NChandrababu Naidu at Secretariat on Friday and assured to setup mining institute in the state with the cooperation of Curtin University of Australia.
The delegation also informed the Chief Minister about their expertise in rainwater harvesting and developing green belt and their water conservation services in Singapore and Israel.
They said that the Australian government is ready to extend cooperation to introduce electrical busesin AP. They said that some companies are manufacturing electrical buses, with a capacity to runup to 1,000 km with single charging. Chief Minister said that the government is ready to introduce electrical buses in the state.
The Australian delegation also explained on road safety measures in Australia and offered to extend the services to Andhra Pradesh.
Australian counsul general, South India Sean Kelly, CM principal secretary Sai Prasad, principal secretary of investments and infrastructure Ajay Jain and others were present.