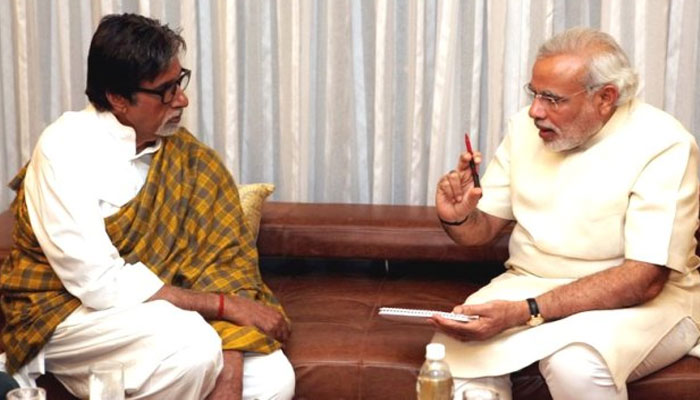 Politician Amar Singh surprised every body by saying that 'PM Narendra Modi is planning to propose Bollywood superstar Amitabh Bachchan's name for the next President of India'. Also, Amar Singh revealed that he got to meet Narendra Modi through Arun Jaitley.
In an exclusive interview to Zee news "I was the one who introduced Amitabh Bachchan to Narendra Modi (when he was Gujarat CM) in connection with 'Paa' movie. After Modi-Bachchan's meeting for 'Paa', Narendra Modi has asked Amitabh Bachchan to become the brand ambassador of Gujarat."
Pranab Mukherjee's term is going to end this July.