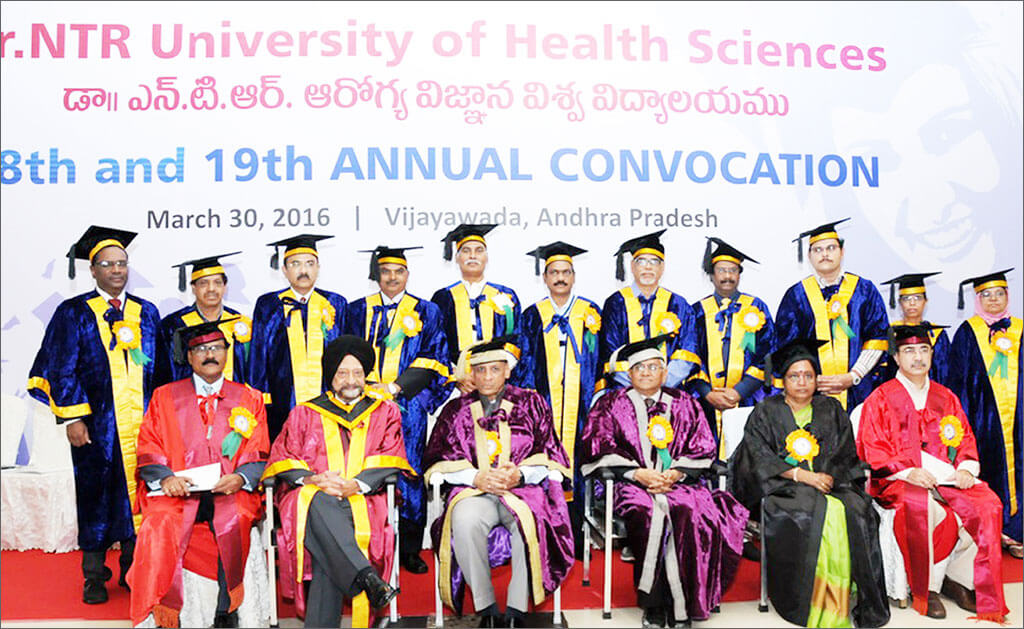 Governor and Chancellor of Dr. NTR University of Health Sciences Mr. E.S.L. Narasimhan on Wednesday conferred upon Dr Kirpal Singh Chugh the Degree of Doctor of Sciences for his services to the Indian nephrology at the 18th and 19th convocations of the university.
Dr Chugh, known as father of nephrology, addressing the gathering said. "India was far ahead of the world in Science, Technology and Literature in the ancient times and has taught and practiced from times immemorial." Dr Chugh, in his convocation address said. "A lot of research being done in the country goes waste because we are trying to mimic the western scientists and are only duplicating the work being done outside. We do not even know the prevalence and pattern of several diseases in the country."
Chancellor Mr Narasimhan awarded degrees to graduates in Ph.D., PG, MBBS and other courses and also honored winners of gold and silver medals during their course. As many as 98 graduates received gold medals, 46 received silver medals and 42 received cash prizes. A total of 57 candidates, including Ph.D. holders, super-specialty and MD/MS/PG diploma holders received degrees from the Chancellor.
In all, 16,977 candidates in the 18th convocation and 13.292 candidates in the 19th convocation passed out.
{youtube}Q4K_uhV0afU|500|250|1{/youtube}