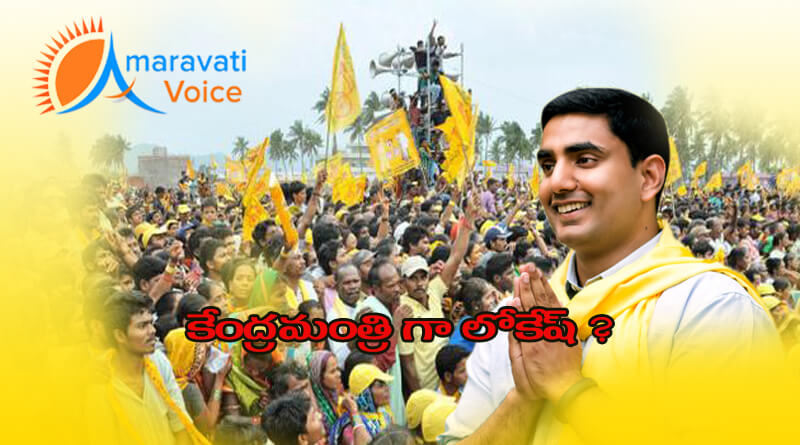 Nara Lokesh is trying to join the Union Cabinet, to improve the TDP prospects in Telangana state.
"Chief Minister has not been happy with the Centre's attitude towards AP and has reportedly dropped the idea of sending Lokesh to the Centre", said a senior party leader. He added that Mr Naidu had expressed concern over Centre ignoring the state's interests despite the TD being an ally.
He reportedly commented that at least the Supreme Court came to the rescue of AP by dismissing the Hyderabad High Court judgment over the long-pending case of ownership of several educational institutions in Hyderabad, but the Centre had not bothered all these months to set things right in spite of repeated requests from him.
The TD leader said that Mr Lokesh most probably would not be sent to the Centre now because if the Centre did not accord either special category status or a special package to AP, there would be an overwhelming demand from the Opposition to recall the TD ministers from the Centre.
"Whether Mr Naidu recalls TD ministers or continues with them, he will lose face either way as the BJP is an ally," he said.