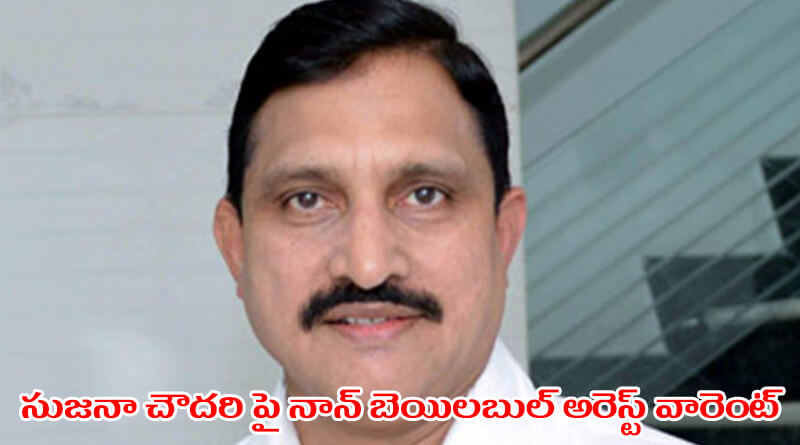 The case of central minister Suajana Chowdary was turning complicated day by day. The minister who has been accused as gulity as failed to pauy huge sum was now about to face legal troubles.A court on Thursday issued non-bailable warrants against central minister Sujana Chowdary in a case filed by a Mauritius-based bank.
The 12th additional chief metropolitan magistrate issued the arrest warrant as the minister failed to personally appear for the third time in response to the summons issued earlier by the court.After issuing of warrents The magistrate then postponed the next hearing till April 26.
Yalamanchili sujana chowdary,Minister of State for Science and Technology , who is an industrialist, and others have been accused of defaulting in repayment of loan in excess of Rs.106 crore.The loan was taken for Mauritius-based Hestia Holdings Ltd,which is a a subsidiary of Sujana Universal Industries Ltd.
It is known to every one in AP that sujana chowdary was well known as one of the main shadows of Cheif Minister, who is known to contatc to get any work finished bygovernment. The minister a few days back deneid that he was innocent in this case and someone was planning to show him guilty even though he was innocent