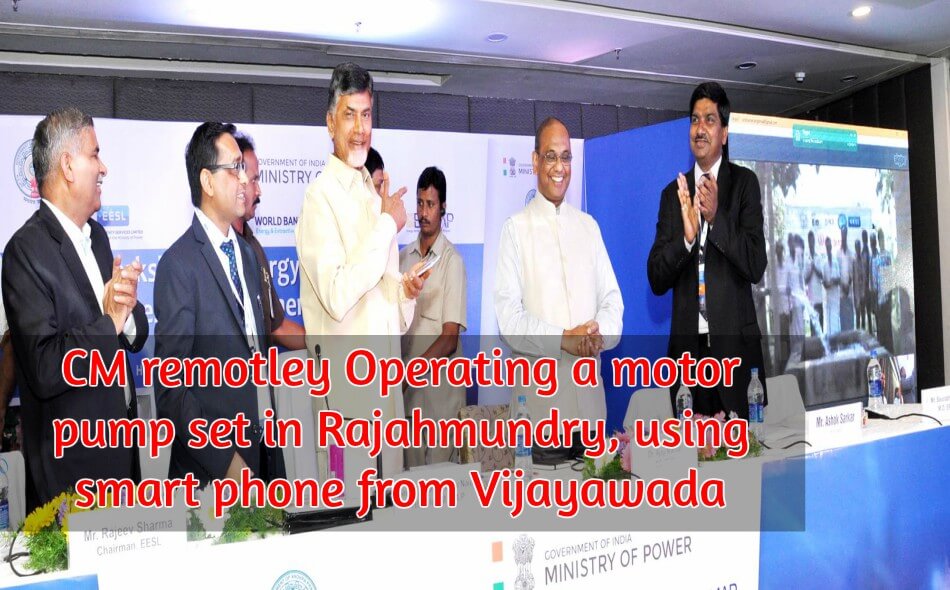 Thanks to Technology and Techy Savvy Chief Minister. Now, no need for the farmers, to go on night visits to their farms and switch on the motor pumps. They can happily sit in their home and switch on and off the pumps from their mobile.
Energy Efficient Pump Sets are being distributed by Andhra Pradesh Government on subsidy. These not only saves power, water, but it can also save the time of farmers. Farmers can do it simply switch on the motor pump set in his field remotely through his smartphone, sitting comfortably from his house.
Andhra Pradesh Chief Minister Chandrababu Naidu has started this yesterday. He has remotely switch on and off any energy efficient motor pump set in Rajahmundry, using smart phone from Vijayawada.
Two Lakh Pump Sets to be distributed all over state
Distribution of pump sets to commence from July
State Giving to Farmers ad 100 Percent subsidy
Using Energy Efficient pump sets will help save 30% energy
{youtube}ia6hB3WB-xY|500|250|1{/youtube}