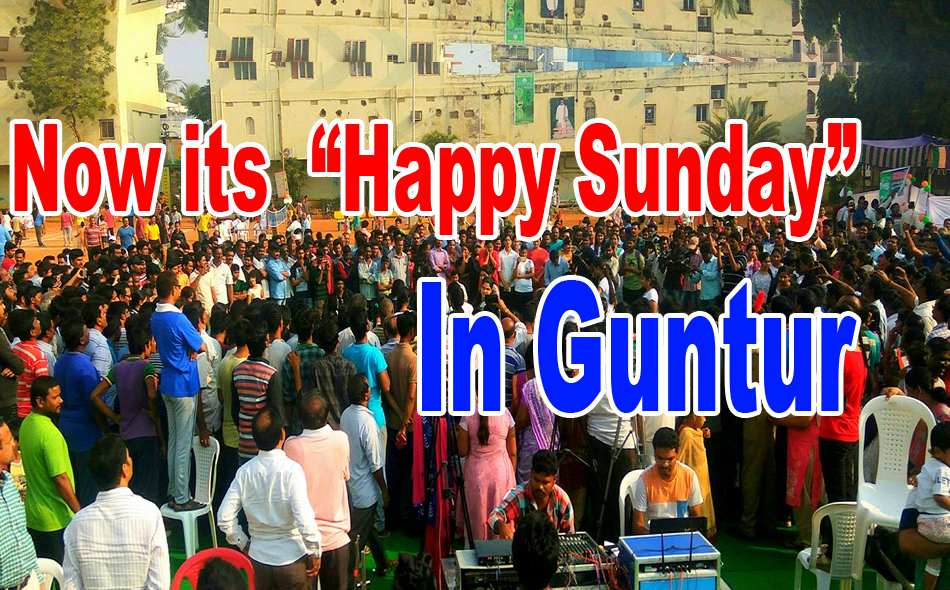 The Guntur Municipal Corporation, following the Happy Sundays concept of Vijayawada Municipal Corporation, launched Happy Sunday programme at Guntur on Sunday. Music, songs, yoga, laughing and other Cultural programmes enthralled the public organised in the NTR Stadium.
Inaugurating the programme, GMC Commissioner S. Nagalakshmi Said that Cultural activities and sports would rejuvenate the public. So, GMC started the Happy Sundays on the instructions Of CM N. Chandrababu Naidu. Ms Nagalakshmi played traditional Kolatam with
the Women in the NTR Stadium On the occasion of inaugural programme.
The Students of RVR College and Vignan Engineering College displayed western and traditional dance numbers. The students said that Happy Sundays are giving them good chance to rejuvenating them stress. They said that they have decided to perform dances, skits, plays and other entertainment programmes regularly in the Happy Sundays programme.
GMC officials conducted health camp and public utilised the facility to check their health, including sugar and blood pressure. Games like bongaralu (top), Goleelu and Kolatam attracted the public.