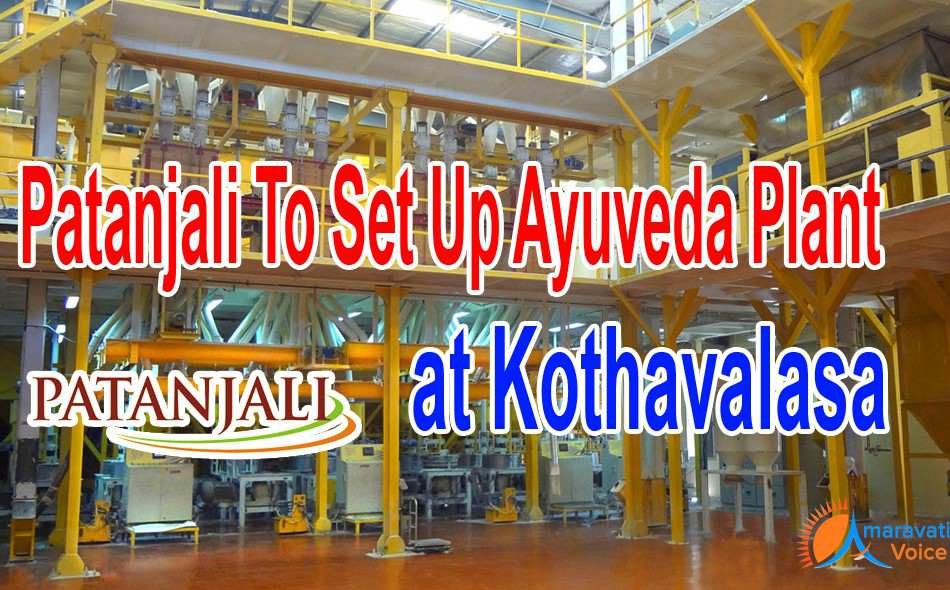 GROUND has been prepared to set up ayurveda medicines manufacturing unit by India's popular FMCG company Patanjali Ayurved Limited (PAL) at Chinaraopalli and Pedaraopalli villages of Kothavalasa. The PAL experts visited the location and expressed their Willingness to set up the unit with an initial investment of Rs.800 crore.
The PAL also assured the state government that they would offer many jobs to the local youth. With the availability of rich medicinal value plants, herbs and a large number of forest produce in the north coastal region, the PAL has been trying to set up their FMCG manufacturing unit in north coastal Andhra Pradesh.
A PAL team visited several places in Vizianagaram and Visakhapatnam districts and assessed the logistics. The Vizianagaram district administration said that 200 acres of land in Kothavalasa mandal is available. The mandal is central point of Rampachodawaram, Paderu, Parvathipuram and Sitampeta ITDAS.
Hundreds of medicinal plants, herbs and a large number of forest produce are available in the thick forest areas pread in the north Coastal districts. The collection of forest produce and selling it to the Girijan Cooperative Corporation (GCC) are the major livelihood of the tribals in the region. Representatives of several Ayurveda medicine manufacturing companies take the help of tribals for leaves, barks, roots, fruits and even some of the dry leaves.