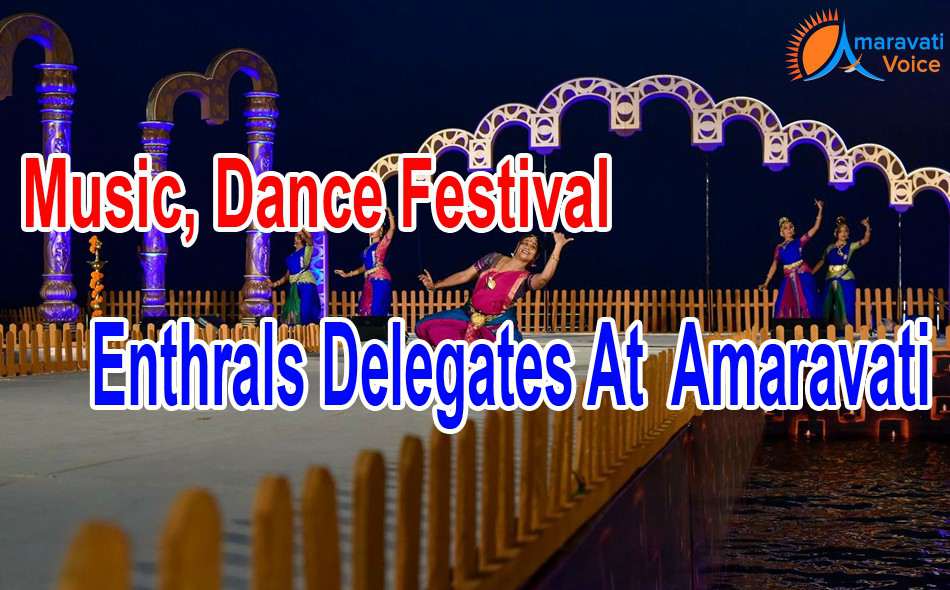 Chief Minister N. Chandrababu Naidu inaugurated the Amaravati global music and dance festival at Pavitra Sangamam here on Friday. National and international artistes attracted the National Women's Parliament delegates with their performancԸS, The Chief Minister said that music and dance are cultural treasure of the nation. The government is organising this international music festival to bring reputed international artistes to the new capitall, he said.
"Arranging this event along with the National Woman's Parliament at Pavitra Sangamam gave immense pleasure and We will make the music festival an annual event," Mr Naidu said.
Kuchupudi dance performed by Vijayanti Kashi and team, Kathak dance performance by Birju Maharaj and team, violin concert by renowned musician L. Subramaniam and team were major attractions at the music and dance festival.
{youtube}-O8uNVvuzSE|500|250|1{/youtube}