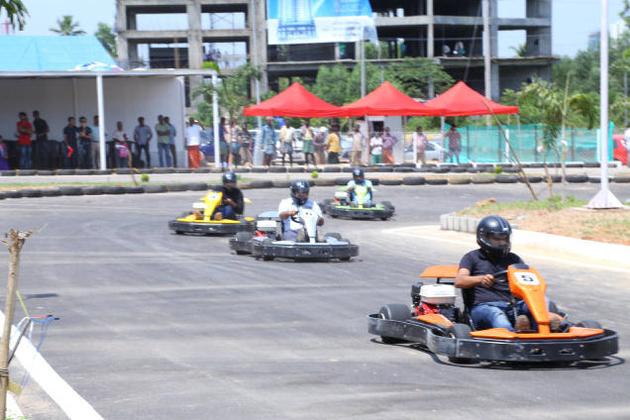 RTA (Regional Transport Authority), Vijayawada, is planning to construct go-karting track at Gananvaram. There is empty space left over near Gannavaram Driving track premises and RTA is planning to use this land. There are five acres available in the driving track premises and they are planning to use this land. The existing driving track is used for conducting tests to motorists for providing licenses for two wheelers, four wheelers. Approx. 250 applicants take the test here.
Go-Karting is a fun activity and it will also create revenue to the RTA department. Designs are prepared and seeking for the approval from higher authorities.
Currently there is one go-karting track in Vijayawada. 'Go karting' activity is picking up at 'Adventura', situated on the banks of river Krishna near Kankadurga Varadhi. They charge Rs.200 for six laps and Rs.50 for every extra lap. The length of the karting track is half a kilometre with 25 feet to 30 feet width for safe karting. There is also availability of twin karting for children.