Summary: LEPL has a great presence in Vijayawada and let us explore the inspirational history of this company.
This company began its journey as an entrepreneurial venture in the year 1983 with its name as Lingamaneni Estates. The company began their journey with a view to undertake contracting, construction and real estate projects. Now, the company has converted its structure as a limited company called as LEPL Projects. They are presently focusing on wide range of arenas like health sectors, education, residential and commercial infrastructure and property development. In addition, they continue their real estate operations by acquiring strategically located pool of lands with a view to convert it into some projects in the future.
Founder:
The company was founded by Sri. L.P Bhaskar Rao, who is not just the first-time entrepreneur in his family, but also an idealist with more than twenty years of experience in real estate and construction industry.
Commercial projects of LEPL:
LEPL ICON: The popular LEPL ICON, which is the first multiplex in Vijayawada, belongs to this company and the total cost of the project is 4000 lakhs. This project is strategically located in the heart of the city attracting many locals and even tourists as the shopping and entertainment mall.
Not just in Vijayawada, there is another project in the same name in Guntur as well. This was developed by LEPL in association with Peddie Thorp of Melbourne, Australia. This 150 crore multiplex is located in GT road in Guntur.
LEPL OASIS Center: This is yet another prime commercial complex and business mall located at the centre of Vijayawada. It has some of the popular brands like Max Store, Life Style, Spar World Super Market to name a few.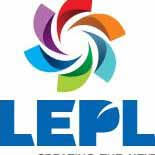 Residential projects:
Not just commercial projects, LEPL has made their mark in many residential projects as well. The two major and worth to mention are Raintree Park and The Pinnacle in Australia.
Raintree Park: Known as Raintree Park Dwaraka Krishna is located in a lush landscape of 120 acres of land. This huge residential complex has nearly 3300 apartments that are designed graciously. There are two and three bedroom apartments to cater and quality lifestyle is the emblem of people living in this project from LEPL.
The Pinnacle: This project is located at a distance of about 12 kms from the Melbourne Central Business District. Not just homes, there are shopping malls within this project, such that the residents need not have to get out of their gated community for any product requirement.
LEPL Airlines:
The company has got into Airlines sector as well. Domestic air transport services with good customer service are offered. Named as Air Costa, the objective of this project is to connect towns at affordable cost.   
Renewable energy:
LEPL has ventured into renewable energy sector too in the name of LEPL Power with their wind power and solar energy generation plants located in the state of Tamil Nadu. A 16.8 MW Wind Power plant was successfully commissioned by the company in association with India's leading windmill makers, Suzlon.
When talking about solar power, the company has successfully bid for a 10 MW solar power project in the state of Rajasthan. The site is located in an area of 56 acres in Bawdi Barsinga Village in the city of Jodhpur at Rajasthan.
Health care:
They have ventured into health care industry in the name of Aayush Hospitals by backing up this hospital with NRI doctors and leading consultants and it is one of the best multi-speciality hospitals in Vijayawada.
They have ventured into educational sector in the name of KenBridge Schools and also into the hospitality industry as well with their hotel that will be launched shortly in Vijayawada.