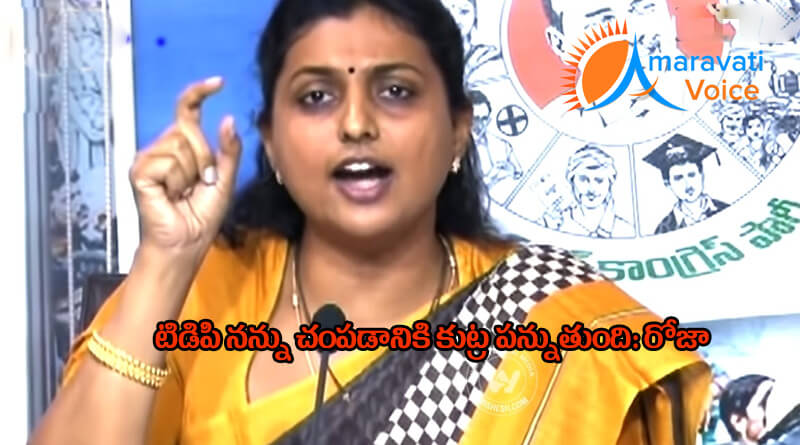 YSRCP MLA RK Roja today accused the Chandrababu Naidu Government of conspiring to destroy her politically.
Addressing media persons at YSRCP's Lotus Pond office here on Friday, Roja lashed out at the Telugu Desam for conspiring to kill her when she tried to enter the Assembly premises recently. "The House suspended me for raising a question on call money sex scandal and lapses of the State government", Roja alleged. "Chandrababu thrown me after using my cinema glamour during election campaign", she charged.
The TDP Government has no respect for judiciary as it moved the court despite its verdict quashing the House order of one year suspension, she deplored. Roja took serious exception saying that privilege committee took the version of TD's legislator Anitha and denying her a chance when she moved the court. The government used TDP MLA Anitha to make her scapegoat and failed to take steps against Bonda Uma who abused her, she said.
A TDP MLA, who is also an actor, is reigning in supreme in the House and the ruling party was targeting her despite being a woman legislator. Taking a dig at Speaker K Sivaprasada Rao, the YSRCP legislator has alleged that the ruling party hatched a conspiracy to kill her in the Assembly when she tried to get into. "I will continue the fight at courts and will resign to MLA post if the government proves her wrong through previous talk in the Assembly that led to the suspension. (NSS)